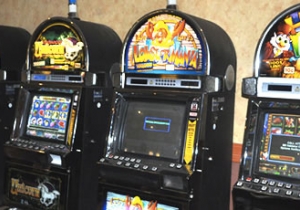 Chikwanha Casino
Le Chikwanha Casino is hosted by the Hotel Chitungwiza, 30 kilometers far from the capital Harare. In the gambling room, you will find slot machines. Be sure to attend th …
0 reviews
Zimbabwe
Chitungwiza, 00000 Chitungwiza,
124mi.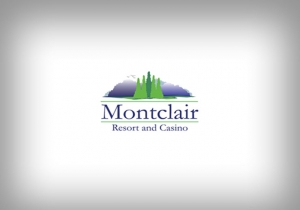 Hala Montclair Resort and Casino
Nestled at the foot of Nyanga mountains, the Hala Montclair Resort and Casino suggest leisure trips based on entertainment and comfort. To play your favorite games, the r …
0 reviews
Zimbabwe
Postnet Suite45 Roosevelt Park Victoria Falls, Matabeleland North 00000 Harare
131mi.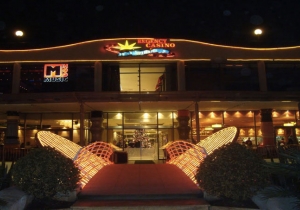 Zimbabwe
Rainbow Towers, Pennefather Avenue 00000 Harare
132mi.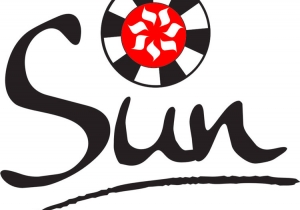 Zimbabwe
North Hall Exhibition Park Showgrounds, 00000, Harare
133mi.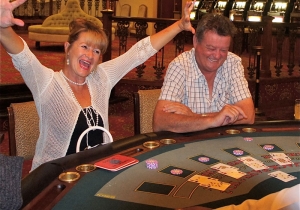 Leopard Rock Casino
The Leopard Rock Hotel, Golf and Casino is one of the most elegant hotel of Zimbabwe. It is located inside the Bunga forest and Botanical reserve. Its casino offers slots …
0 reviews
Zimbabwe
CABS Northridge Park West Block, Northend Close Borrodale 00000 Harare
136mi.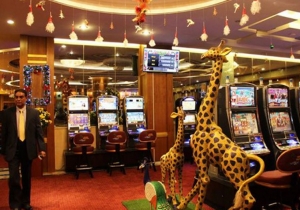 Mozambique
Sofala, Urbano 1, Bairro Estoril, Rua Carlos Pereira Talhao n° 16. - Beira Cidade
157mi.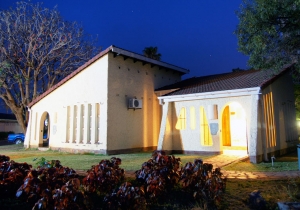 Kadoma Casino
In Zimbabwe, 140 km away from Harare, the Kadoma Hotel & Conference welcomes you in wonderful gardens. In this hotel, you can organize conferences (9 200-seat rooms are a …
0 reviews
Zimbabwe
Bulawayo Rd 00263 Kadoma
185mi.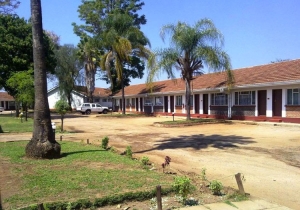 Zimbabwe
A5, 00000, Kwekwe
187mi.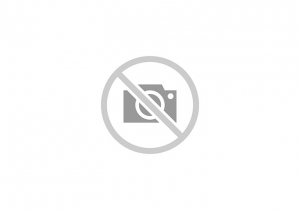 Midlands Casino Gweru
The Casino Midlands gives you a preview of the Zimbabwean welcome. The sign is located in one of the largest cities in the country and inside the Midlands Hotel. If you l …
0 reviews
Zimbabwe
Main Street 00000 Gweru
189mi.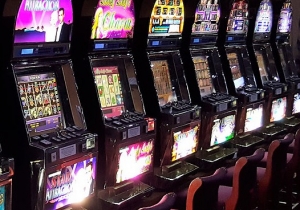 Colony Club Casino Blantyre
Located in the city of Blantyre in Southern Malawi, the Colony Club Casino is an attractive gaming venue. You will find it nearby the College of Medicine. The Colony Club …
0 reviews
Malawi
Mpatsa Square, Kidney Crescent - BLANTYRE
268mi.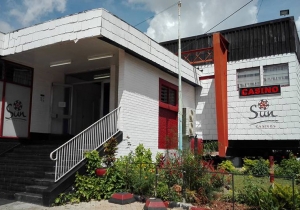 Zimbabwe
Zimbabwe International Exhibition Centre, Hillside Rd, 00000, Bulawayo
278mi.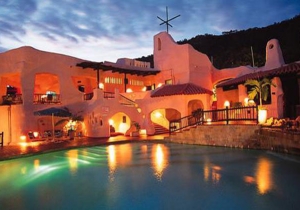 Zimbabwe
425 Impala Drive 00000 Kariba
305mi.
Mutare can be discovered in the Mutare Province (Zimbabwe). It's big town, containing a populace 188000 residents.

The well-established casino Manica Sun Casino Mutare in Mutare not surprisingly offers many kinds of betting tables along with loads of slot machines. But were you aware that live shows, surprise games or snack foods are hosted all year?

On top of managing the gaming tables, the croupiers are additionally available to help you comprehend the rules if you would like them to do so. So when you do not fully grasp the procedures of Roulette, Poker or Blackjack, there is no need to be shy, the ways and rules of these classic games will quickly be extremely clear!

You'll just need a few cents to enjoy the slots and to gain the chance to get hold of the prize pot. Aside from the classic rollers, you will also find more modern machines like video rollers and video poker.

Make the most of your visit in Mutare and discover its architecture. You'll see, the history of this particular town is genuinely exciting!

With so much choice, (bars, shops, leisure activities and shows, etc.), you won't be bored when you're in Mutare!

When you check out places in Mutare, ensure that you do not forget to visit Leopard Rock Golf and Country Club, Mtarazi Falls, Mutare Museum, Vumba Botanical Gardens and Reserve and Bvumba Mountains and Mutare Tours.

Delight in the native culinary specialities. You'll find them difficult to forget.

If you like partying, make sure you do not skip the large quantity of nightlife spots and bars you'll find in the heart of Mutare. You're sure to enjoy yourself with the cheerful locals of Mutare!