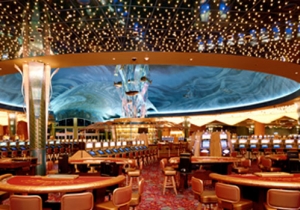 Myanmar
Myawaddy Complex 999, 00000 Myawaddy
434mi.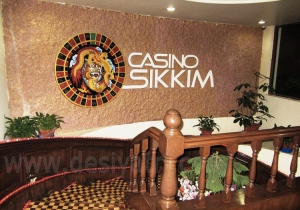 Casino Sikkim
The Casino Sikkim is located on the 1st floor of the Royal Plaza Hotel in the Estern Himalayas in India. The casino has several slot machines and gaming tables on which y …
0 reviews
India
Derali, Upper Syari, 00000 Gangtok,
545mi.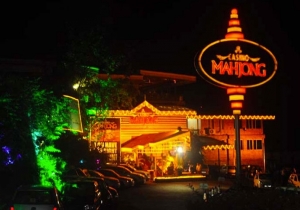 Casino Mahjong Sikkim
The Casino Mahjong Sikkim is located in the Mayfair Spa Resorts & Casino in India. The Casino of 7,000 square feet has 15 live gaming tables, a poker room with seven tabl …
0 reviews
India
Lower Samdur Block, Ranipool 00000 Gangtok
545mi.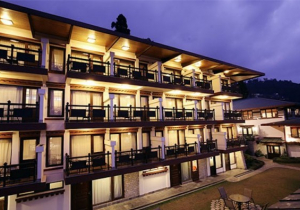 Deltin Denzong Casino
Deltin Denzong Casino is located in Gangtok, the capital of Sikkim. It opened at the beginning of 2017. It is established in a five-star hotel with 25 spacious andelegant …
0 reviews
India
Cherry Banks 737101 Gangtok
545mi.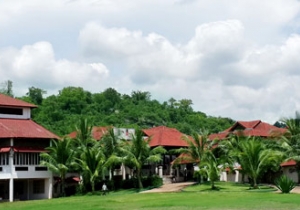 Laos
168 Luang Prabang Road Ban Muang Wa- Tha, 00000, Vientiane,
549mi.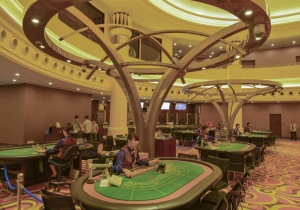 Vietnam
028 Yet Kieu St, Kim Tan ward 00000 Lao Cai
565mi.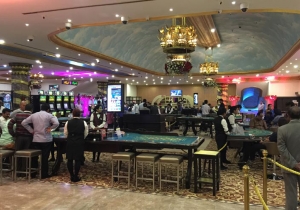 Nepal
Taragaon Boudha Box 9609, Taragaon 44601 Kathmandu
724mi.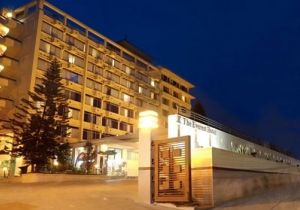 Nepal
New Baneswor, 0000, Kathmandu
724mi.
Monywa can be discovered in the Monywa Region (Myanmar). It's big town, containing a population 370000 residents.

Monywa hasn't got its own casino but that's not an issue. Luckily, Allure Resort & Casino Tachileik, Kings Romans Casino Bokeo, Myawaddy Casino Complex, Casino Sikkim and Casino Mahjong Sikkim are relatively close.

In a casino, you'll commonly discover the well-known classic games: Roulette, Poker, Blackjack, etc. Don't be hesitant to contact the croupier for instructions. They will describe the basic procedures to you extensively.

Video poker and slot machines will give you the chance to secure big prizes. From the latest generation to much more historic games, there's great fun to be had for any person in spite of the amount of funds you're playing with. In fact, the minimum bets are commonly only a couple of cents. That's most likely why slot machines have for a long time been the most popular at the casino!

As you're likely aware, Monywa has a strong past and an abundance of monuments and remarkable locations to discover. Think about finding a guide prior to arriving, so that you can learn about all the many enjoyable things that constitute the parts of Monywa.

Monywa is a true heaven for holiday-makers! Of course, as well as its restaurants and shops, Monywa has lots to keep you busy with all the entertainment and activities available to you.

You'll notice a wide range of not-to-be-missed places in Monywa but the best known are surely Po Win Daung Caves, Thanboddhay Paya, Bodhi Tataung, Laykyun Sekkya Buddha and Myint Village.

Experience the local cuisine, you surely won't regret it!

If you love to celebrate, make sure you do not skip the wealth of clubs and nightlife spots you'll find in the heart of Monywa. You can enjoy yourself with the cheerful locals of Monywa!