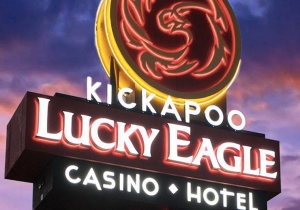 United States
794 Lucky Eagle Dr, 78852, Eagle Pass
202mi.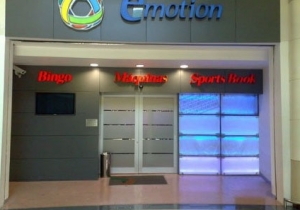 Emotion Casino San Luis de Potosi
The Emotion Casino San Luis Potosi of the Cirsa group is located within the Plaza Sendero mall. The casino welcomes you in a large and modern space. It suggests slot mach …
0 reviews
Mexico
Plaza Sendero Km 420 autopista 57 00000 San Luis de Potosi
247mi.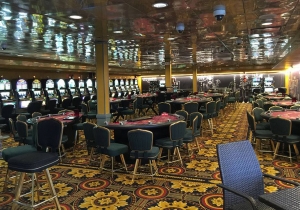 Aransas Queen Casino
The Aransas Queen Casino is a cruise ship sailing from Aransas, Texas. It offers 180 slots working with the TITO system and table games including Blackjack, Craps, Roulet …
1 reviews
United States
2200 E Hwy 361 78336 Aransas Pass
250mi.
Found in Mexico, (in the Nuevo León State), Monterrey is definitely a big town that has some 1,13 million inhabitants.

There are 2 celebrated casinos in Monterrey: Hollywood Entertainment Casino Constitucion Monterrey and Hollywood Entertainment Casino La Estanzuela Monterrey. Aside from the classic slot machines and gaming tables, you can enjoy other entertainment, such as concerts, special evenings, snack foods, happy hours, competitions and dinners.

In gambling establishments, you'll commonly see the well-known traditional games: Poker, Roulette, Blackjack, etc. Don't be scared to ask a croupier if you need assistance. They will be more than happy to clarify the basic rules to you meticulously.

Whether it's standard or boasting an LCD screen, there are countless types of different slot games. But the relevant thing isn't what type it is, it's the jackpot without a doubt! A few cents will be plenty to play, so come along and play!

You'll come across a wealth of monuments and interesting places in Monterrey. Truly relish your visit and have fun discovering them!

With so many fantastic options, (bars, shops, restaurants, leisure activities and shows, etc.), you won't be bored when you're in Monterrey!

If you intend to properly check out all of Monterrey, there are some things that you undoubtedly must experience, in particular Parque Fundidora, Parque Ecológico Chipinque, Paseo de Santa Lucia, Museo del Acero Horno3 and Grutas de Garcia!

Delight in the nearby culinary wonders. You're sure to find them difficult to forget.

If you enjoy partying, do not disregard the wealth of bars and clubs to be found in the middle of Monterrey. You can have a great time with the friendly locals of Monterrey!