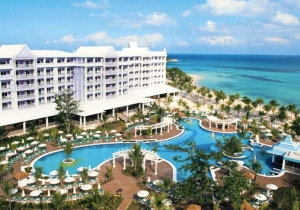 Casino & ClubHotel Riu Ocho Rios
Ehe Riu Ocho Rios All Inclusive***** welcomes you everyday in its small casino. Video Poker and slots machines are featured. Many infrastructures are at your disposal in …
0 reviews
Jamaica
Mammee Bay, 00000, Ocho Rios
49mi.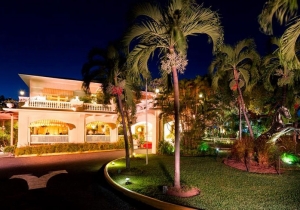 Jamaica
17 Waterloo Road 00000 Kingston
80mi.
Having 110000 inhabitants after the last census, Montego bay is thought to be a big town. It is situated in the Cornwall County (Jamaica).

In Montego bay, you will discover one casino: Treasure Hunt Gaming Casino Montego Bay. Along with slot games and gaming tables, this location always puts on poker competitions and activities such as special evenings, shows, snack foods, happy hours, dinners and even surprise games.

On top of looking after the tables, the croupiers are available to help you to learn about the rules if you would like them to do that. So even when you do not know the procedures of Blackjack, Roulette or Poker, no need to be hesitant, the ways and rules of these classic games will soon enough become crystal clear!

You only need a small number of cents to play the slot machine games and have the fantastic chance to land the prize pot. Aside from the regular rollers, you will also find more modern machines like video rollers and video poker.

Restaurants, bars, shops: in Montego bay, you've so many options! You'll find so many spots to have an excellent time. Wanders by the waterfront, enjoying yourself in the casino and a variety of water sports are all available to you...

As you're likely aware, Montego bay offers a rich history and plenty of monuments and interesting sites to go to. Give some consideration to getting a guide before showing up there, so that you can brush up on all the many exciting things which comprise the wonders of Montego bay.

Montego bay is privileged to have quite a few tourist sites: bars, shops, restaurants and entertainment, etc. You certainly won't become bored!

If you're looking to fully take in Montego bay, there are things which you undoubtedly must experience, notably Club Mobay Departure Lounge, Martha Brae River, Rose Hall Great House, Ahhh...Ras Natango Gallery and Garden and Doctor's Cave Beach!

Just as in virtually all regions throughout the globe, you'll get the opportunity to delight in traditional regional foods and trust us, you'll find that they're insatiably good!

If you love to party, make certain you do not skip the wealth of clubs, nightlife havens and bars to be discovered in the middle of Montego bay. You can have a great time with the pleasant locals of Montego bay!