France
Rue des Alizés 97233 Schoelcher
56mi.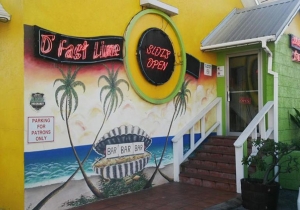 D' Fast Lime Casino Bridgetown
Bahamas D 'Fast Lime Casino is located in Christ Church Barbados, a top tourist attraction of the Lesser Antilles. Its gambling area includes slot machines combined with …
0 reviews
Barbados
Hastings Main Road 00000 Christ Church
100mi.
Barbados
Worthing Main Road 00000 Christ Church
102mi.
Casino Cogit du Gosier Guadeloupe
The Casino of Gosier-les-Bains belongs to the group Cogit in Guadeloupe and is opened all week for free, in a comfortable and merry environment. Offering multiple activit …
0 reviews
France
43 Pointe de la Verdure 97190 Le Gosier
170mi.
France
Lieu-dit Sainte-Marthe 97118 Saint François
170mi.
Trinidad and Tobago
Fiesta Plaza Movietowne, Invaders Bay, Audrey Jeffers Highway 00000, Port of Spain
222mi.
Chaguanas Princess Casino
The Chaguanas Princess Casino is located in Chaguanas, Trinidad and Tobago. You will find nearly 7 000 square feet dedicated to gambling. You will have access to gaming t …
0 reviews
Trinidad and Tobago
Endavour Road, Price Plaza 00000 Chaguanas
229mi.
King's Casino Saint John's
The King's Casino of St. John's is located in Antigua and Barbuda, in the upscale neighborhood of Heritage Quay. The establishment gives access to 350 slot machines rangi …
0 reviews
Antigua and Barbuda
Heritage Quay 00000 St. John's
236mi.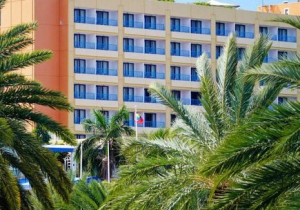 Antigua and Barbuda
Deep Bay 00000 St. John's
237mi.
Saint Kitts and Nevis
Zenway Blvd 00000, Frigate Bay
267mi.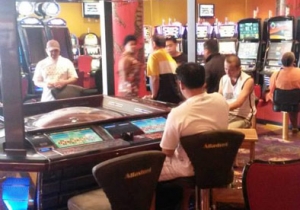 Mapau Casino St Kitts
The Puerto Rico St Kitts Mapau Casino features more than 100 slot machines and electronic tables of Blackjack and Roulette. If you need to eat, the Sweetlime restaurant i …
0 reviews
Saint Kitts and Nevis
Building 35 Port Zanté 1111 Basseterre
269mi.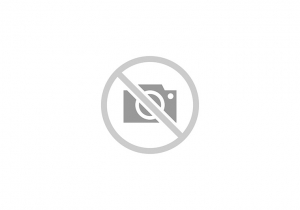 Marina Bay Casino & Hotel Porlamar
Porlamar is a coastal city located in the Margarita island in Northern Venezuela. You will find slot machines in the casino, as well as a restaurant and a bar. The hotel …
0 reviews
Venezuela
Urb. Costa Azul, Calle Abancay 00000 Porlamar, Isla de Margarita
278mi.
The stunning town of Micoud can be found in the Micoud district (Saint Lucia). With 17000 inhabitants, it is deemed a medium town.

In addition to tending to the gaming tables, the croupiers are there to help you comprehend the procedures if you would like them to do that. So even when you don't know the rules of Blackjack, Poker or Roulette, don't be stressed, the concepts and procedures of these historical games will quickly be clear!

Whether it's with an LCD screen or simply classic, there are all styles of different slot machine games. But the significant thing isn't its design, it's the prize pot of course! A few cents will be plenty to take part, so come and visit and play!

Restaurants, shops, bars: in Micoud, you have so very many options! You will encounter myriad spots to have an excellent time. Wanders on the sea, enjoying life in the casino and a variety of water sport activities are all possible...

The town of Micoud has innumerable historic and cultural sites. This is the perfect opportunity to learn about the deep history and culture it contains.

Micoud is lucky enough to have many places to see: bars, shops, restaurants, entertainment and shows, etc. Don't fret, you won't become bored!

So, to get the most out of Micoud, don't fail to witness Latille Waterfalls and Gardens, Myette gardens, L'Anse Captain and Faith Tabanacle as they are recommended things to see!

Sample the regional culinary specialities. You're sure to find them unforgettable.

If you want to meet new people, you are sure to love the nightlife havens and bars in the heart of Micoud! The locals like to party and they love to greet tourists and reveal to them the regional traditions.