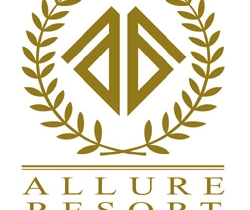 Allure Resort & Casino Tachileik
Welcome to Allure Resort, located across the northern Myanmar border from Thailand in Tachilek. The establishment's casino is about 4,000 square feet and hosts about 100 …
1 reviews
Myanmar
Baydar Street, Ponghtoon Quarter Tachileik Town Ship, Union of Myanmar - Tachileik
261mi.
Kings Romans Casino Bokeo
The Kings Roman Casino is located in Bokeo on the banks of Mekong River in Laos, it is just in the center of the Golden Triangle. The casino doesn't have an official pres …
0 reviews
Laos
Golden Triangle Special Economic Zone, 00000, Bokeo,
276mi.
Meiktila is centred in the Meiktila Region (Myanmar). It's big town, with a total figure 178000 inhabitants.

You won't find a casino in Meiktila. But Allure Resort & Casino Tachileik, Kings Romans Casino Bokeo, Myawaddy Casino Complex, Dansavanh Nam Ngum Casino Vientiane and Aristo International Club Casino & Hotel are quite nearby.

In a gambling establishment, you'll usually run into the notable traditional games: Blackjack, Roulette, Poker, etc. Don't be shy to seek advice from a croupier if you need pointers. They can describe the principles to you extensively.

Whether it's with a display screen or just standard, there are myriad sorts of assorted slot games. But the important thing isn't what it looks like, it's definitely the jackpot! A couple of cents will be a sufficient amount to play, so come and try your good fortune!

You will run into a wealth of fascinating areas and monuments in Meiktila. Truly enjoy your stay and have fun discovering them all!

Meiktila is a true heaven for people on holiday! Of course, besides its restaurants and bars, Meiktila has lots to keep you engaged with all the entertainment and activities at your disposal.

To truly experience Meiktila, make sure you do not overlook Shwemyintin, Shweyinmi, Nagayon, Sutaung Pyi and Hpaung Daw U Pagoda as they are definite must-sees!

Test out the local food, you won't regret it!

In Meiktila, you'll have an exceptional time in the breathtaking town's many bars, clubs and nightlife havens. To celebrate is a tradition here, and holiday-makers get a warm welcome from the local residents. You'll absolutely value this friendly and warm experience.