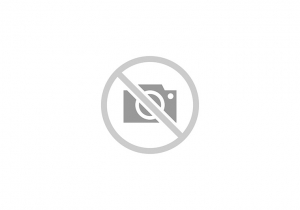 Marina Bay Casino & Hotel Porlamar
Porlamar is a coastal city located in the Margarita island in Northern Venezuela. You will find slot machines in the casino, as well as a restaurant and a bar. The hotel …
0 reviews
Venezuela
Urb. Costa Azul, Calle Abancay 00000 Porlamar, Isla de Margarita
167mi.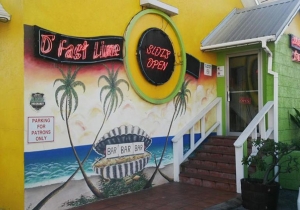 D' Fast Lime Casino Bridgetown
Bahamas D 'Fast Lime Casino is located in Christ Church Barbados, a top tourist attraction of the Lesser Antilles. Its gambling area includes slot machines combined with …
0 reviews
Barbados
Hastings Main Road 00000 Christ Church
228mi.
Barbados
Worthing Main Road 00000 Christ Church
228mi.
Treasure Bay Casino Santa Lucia
Take part in exciting activities and satisfy your gaming passion at the Treasure Bay Casino in the Baywalk Shopping Mall. The property is conveniently located in Rodney B …
0 reviews
Santa Lucia
Castries-Gros Islet Hwy 00000 Gros Islet
262mi.
France
24 Rue des Bougainvilliers 97229 Les Trois-Ilets
294mi.
France
Rue des Alizés 97233 Schoelcher
298mi.
Marabella can be found in the San Fernando district (Trinidad and Tobago). It is medium town, composed of a population 26000 residents.

Regrettably, there isn't a casino in Marabella. But you can visit places nearby including Chaguanas Princess Casino and Royal Princess Members Club Port Spain.

In most casinos, you'll have no trouble finding common gambling tables such as Poker, Roulette, Blackjack and often a great variety of others, for that matter. If you are not fully comfortable starting out solo, you can always approach a croupier for help. They'll be more than glad to teach you the basics.

Whether it's with an LCD screen or just standard, there are all types of different slot machines. But the significant thing isn't what kind it is, it's without a doubt the jackpot! A small amount of cents will be a sufficient amount to play, so come and try it out!

What's splendid about a seaside location like Marabella, is that you can go and have a thrilling time at the casinos, experiment with water sports and sincerely chill out. That's without mentioning strolling down the streets which are lined with an array of stores and perhaps stopping off for some snacks and refreshments in the restaurants and bars.

The town of Marabella has a variety of cultural and historical places to see. This is a most suitable opportunity to discover the deep history and culture it contains.

Marabella is a true heaven for holiday-makers! Of course, along with its restaurants and shops, Marabella has a lot to keep you busy with all the shows and entertainment available to you.

When you're in Marabella, ensure that you don't forget to see Scandal.lust, Oblivion Entertainment, Pegasus Members Club, Caribbean Vibes and Krave Restaurant Trinidad.

Test out the local gastronomic cuisine, you certainly won't regret it!

If you love to celebrate, do not overlook the abundance of clubs and nightlife havens to be discovered in the middle of Marabella. You can have a great time with the pleasant local residents of Marabella!