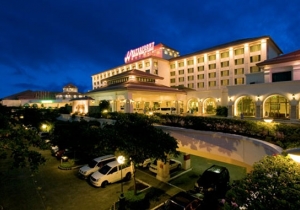 Waterfront Casino & Hotel Mactan
Located across Mactan Cebu international airport in Lapu-Lapu city, Philipines, the Waterfront Casino & Hotel Mactan hosts the Filipino Casino Mactan in it's lobby level. …
0 reviews
Philippines
Airport Road, Mactan, Lapu-Lapu City, Cebu, 6015, Lapu-Lapu,
3mi.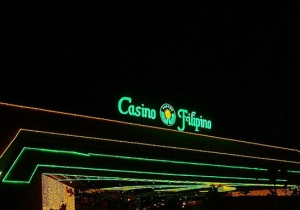 Filipino Casino Bacolod
Casino Filipino in Bacolod welcomes you in its venue in the Philipines. It has about 260 slot machines and 23 gaming tables on which you can practice Pai Gow Poker, Ponto …
0 reviews
Philippines
Hotel Goldenfield Commercial Complex, Singcang, 00000, Bacolod,
70mi.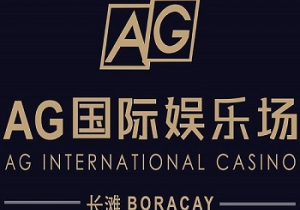 AG INTERNATIONAL CASINO BORACAY
AG International Casino Boracay is the only casino in Boracay, Philippines. You will find it in the Crown Regency Resort. The establishment is a ten minute walk from the …
0 reviews
Philippines
Station 2 Main Road Balabag 5608 Boracay
176mi.
Filipino Casino Davao
Davao Casino Filipino is situated in the Grand Regal Hotel, close to the Mindanao Taoist Temple and the Victoria Plaza. The Casino has about 206 slot machines and 17 gami …
0 reviews
Philippines
Davao Grand Regal Hotel Lanang, 00000, Davao,
251mi.
Apoview Casino & Hotel Davao
The Apo View Hotel & Casino welcomes you every day of the week, all day long. Situated in the heart of Davao City's central business district, you will find everything yo …
0 reviews
Philippines
J Camus Ext., Poblacion District, Davao del Sur 8000, Davao,
252mi.
Positioned in Philippines, (in the Cebu district), Mandaue City is a big town which is composed of a population of 362000 inhabitants.

There isn't a casino in Mandaue City which is a pity! But no need to stress, there are some extraordinary casinos not far away, including Filipino Casino & Waterfront Hotel Cebu, Vip Club Casino & Rajah Park Hotel Cebu, Waterfront Casino & Hotel Mactan and Filipino Casino Bacolod.

Together with handling the tables, the croupiers are always available to show you the rules if you'd like them to do so. So even when you don't know the procedures of Roulette, Poker or Blackjack, you shouldn't be nervous, the ways and principles of these historical games will soon enough become clear!

Whether it's classic or with an LCD screen, there are all sorts of assorted slot machines. But the relevant thing is not its appearance, it's definitely the jackpot! A couple of cents will be a sufficient amount to play, so come by and have a go!

Something that's astounding about a seaside destination such as Mandaue City, is the simple fact that you can have a gripping time at the casinos, have a go at water sports and truly unwind. Not to mention the option of strolling down the streets which are packed with a wealth of shops and stopping for some drinks and nibbles in the restaurants and bars.

There are a wealth of monuments and fascinating locations in Mandaue City. Get the best out of your visit and have a lot of fun visiting them!

Mandaue City is blessed to have countless points of interest: bars, shops, entertainment and restaurants, etc. Don't worry, you won't get bored!

It's a pity but, be prepared not to have many things to enjoy outside of Mandaue City.

In order to truly get the best out of Mandaue City, don't miss J Centre Mall, Serendipity Spa, St. James Amusement Park, Happy Mong Kids Park and Shui Wellness Healing Hilot Spa Cebu because they are worthwhile things to enjoy!

Enjoy the regional culinary pleasures. You're certain to find them remarkable.

If you enjoy a good party, don't overlook the abundance of clubs and bars to be found in the middle of Mandaue City. You can have a great time with the cheerful local residents of Mandaue City!