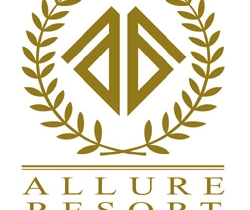 Allure Resort & Casino Tachileik
Welcome to Allure Resort, located across the northern Myanmar border from Thailand in Tachilek. The establishment's casino is about 4,000 square feet and hosts about 100 …
1 reviews
Myanmar
Baydar Street, Ponghtoon Quarter Tachileik Town Ship, Union of Myanmar - Tachileik
266mi.
Kings Romans Casino Bokeo
The Kings Roman Casino is located in Bokeo on the banks of Mekong River in Laos, it is just in the center of the Golden Triangle. The casino doesn't have an official pres …
0 reviews
Laos
Golden Triangle Special Economic Zone, 00000, Bokeo,
282mi.
Possessing 1,23 million inhabitants at the time of the prior count, Mandalay is considered to be a big town. It can be discovered in the Mandalay Region (Myanmar).

Tragically, there are zero casinos in the town of Mandalay. There are, thankfully, places nearby like Allure Resort & Casino Tachileik, Kings Romans Casino Bokeo, Myawaddy Casino Complex, Dansavanh Nam Ngum Casino Vientiane, and Aristo International Club Casino & Hotel.

Along with attending to the gambling tables, the croupiers are additionally there to show you the rules if you would like them to do so. So if you find that you don't know the rules of Blackjack, Roulette or Poker, don't be shy, the concepts and procedures of these traditional games will soon enough become clear!

You simply require a couple of cents to check out a slot machine and to gain the opportunity to acquire the prize pot. Apart from the standard rollers, you will also find more modern machines like video poker and rollers.

Get the most from your visit in Mandalay and discover its architecture. You'll realise, the history of this particular town is really amazing!

Mandalay is very lucky to have lots of points of interest: bars, shops, restaurants and entertainment, etc. Don't fret, you won't become bored!

There are a number of not-to-be-missed places in Mandalay but the most celebrated are unquestionably Monastery of Gold Palace, Kuthodaw Pagoda & the World's Largest Book, Pagode de Mahamuni, Mandalay Hill and Sanda Muni Paya.

Enjoy the local gastronomic treats, you surely won't regret it!

With a festive and warm setting, Mandalay is perfect for a wonderful night out. Furthermore, you will have a magnificent time in the town centre's bars and clubs deep into the night…