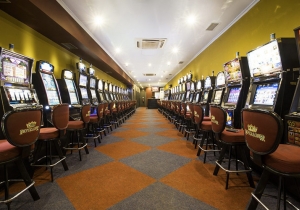 Imperador 777 Casino Luanda
Subsidiary of the group 'Casino de Angola', the Luanda Imperador 777 Casino only offer slots to players. It is in a warm area and a flashy and cozy setting that you will …
0 reviews
Angola
239 Rua Comandante Kwenha, Ingombota, 00000, Luanda
1mi.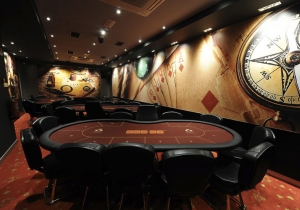 Angola
Igreja do Carmo, Av. de Portugal Ingombota, Luanda
1mi.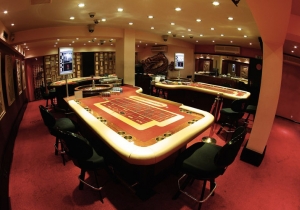 Tivoli Casino Luanda & Hotel
The Hotel Tivoli Luanda*** invites you to settle down in its places to enjoy the charm of the city and offers also several services to brighten your stay: a restaurant, a …
0 reviews
Angola
R. da Missão 85, 00000, Luanda
1mi.
Golden Dragon Casino Luanda
As its name indicates, the Golden Dragon Casino of Luanda is an Asian themed casino. The Asian spirit is everywhere in the venue with dragons printed on the chips, the ta …
0 reviews
Angola
Rua 3, Nº 74, Bairro Benfica Município de Belas - Luanda
1mi.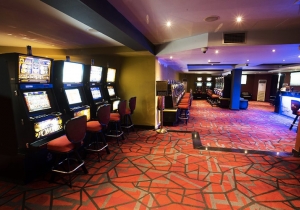 Casino Brasilia Luanda
Well known for its Indochinese style, the Casino Brasilia Luanda is popular among players for its luxury and the diversity of its games. The gaming areas have a colorful …
0 reviews
Angola
Rua da Samba nº 148, 00000, Luanda
1mi.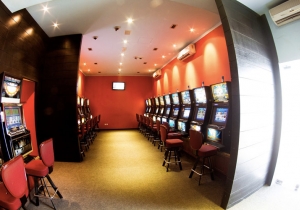 Imperador Vouzelense Luanda
The Imperador Vouzelense is not the most impressive gambling room of Casino de Angola group. The venue suggests several slot machines, tables games and others activities. …
0 reviews
Angola
68 Rua Garcia Neto, 00000, Luanda
2mi.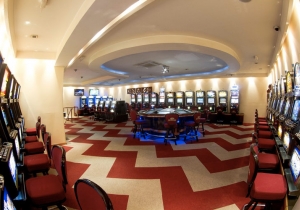 Angola
Avenida 21 de Janeiro, 00000, Luanda
2mi.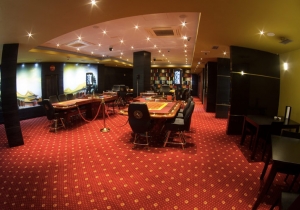 Luanda Golden Lion Casino
The Golden Lion casino of Luanda welcomes you in a luxury environnement. Red is the main color of the venue and its Asian themed will makes you travel while playing. Abou …
0 reviews
Angola
Ex-Complexo da Rádio Naval, Futungo de Belas, Luanda
2mi.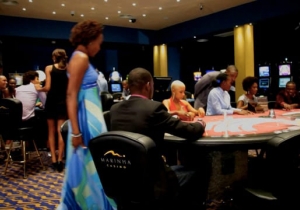 Marinha Casino Luanda
The Marinha Casino is located at Ilha do Cabo, in Luanda, Angola. The complex offers slot machines and table games of Blackjack, Roulette, Poker... Tournaments are organi …
0 reviews
Angola
Av. Murtala Mohamed Ilha Do Cabo Cape Island, 00000, Luanda
3mi.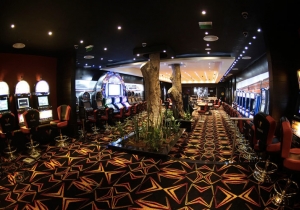 Viana Casino Luanda
The property is located in the town of Viana, Luanda, Angola. The surface of the casino covers about 1,500 square feet. It has a total of 42 slot machines and four table …
0 reviews
Angola
Estrada de Catete, Km 17, Viana 00000 Luanda
10mi.
Positioned in Angola, (in the Luanda Province), Luanda is indeed a big town which holds some 2,83 million inhabitants.

You can find 5 well-known casinos in Luanda: Imperador 777 Casino Luanda, Luanda Marco Polo Casino & Poker Club, Tivoli Casino Luanda & Hotel, Golden Dragon Casino Luanda and Casino Brasilia Luanda. Aside from the traditional gaming tables and slot machines, you can also check out other entertainment, such as special evenings, shows, snacks, happy hours, competitions and surprise games.

In the bulk of casinos, you'll effortlessly come across traditional gaming tables like Roulette, Blackjack, Poker and often a great variety of others, for that matter. If you are not perfectly comfortable starting by yourself, you can check with a croupier for advice. They'll be happy to teach you about the basic concepts.

Traditional rollers, video poker and slot machines will all grant you an opportunity to secure huge prizes. All the way from the most recent generation to far more classic machines, there's something for everyone in spite of the amount of funds you're playing with. In fact, minimum bets are commonly just a couple of cents. That's most likely why slot machines have long been the stars of the casino!

In Luanda, you will have an unparalleled time finding the shops and many restaurants and bars. To really get the most out of of your stay, you can take pleasure in switching your time between fun at the casino, water sports and chilling out!

Make the very most of your stay in Luanda and examine its architecture. You're sure to find out, the history of this town is genuinely absorbing!

Luanda is a true haven for holidaymakers! Indeed, besides its bars and shops, Luanda has lots to keep you engaged with all the entertainment, shows and activities at your disposal.

If you would like to properly take in Luanda, there are some things that you undoubtedly must experience, in particular Miradouro da Lua, Fortaleza de Sao Miguel, Avenida 4 de Fevereiro, Ilha do Mussulo and Sangano Beach!

Enjoy the regional culinary pleasures. You're certain to find them memorable.

If you want to socialise, you'll love the nightlife havens and clubs in the heart of Luanda! The locals enjoy the opportunity to party and they love welcoming tourists and revealing to them regional traditions.