Philippines
Fuente Osmena Rotunda Cebu City, Central Visayas, 00000, Cebu,
3mi.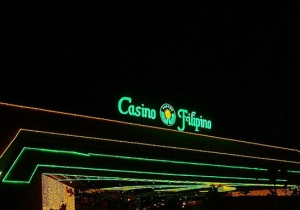 Filipino Casino Bacolod
Casino Filipino in Bacolod welcomes you in its venue in the Philipines. It has about 260 slot machines and 23 gaming tables on which you can practice Pai Gow Poker, Ponto …
0 reviews
Philippines
Hotel Goldenfield Commercial Complex, Singcang, 00000, Bacolod,
72mi.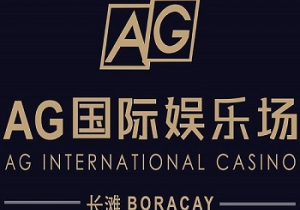 AG INTERNATIONAL CASINO BORACAY
AG International Casino Boracay is the only casino in Boracay, Philippines. You will find it in the Crown Regency Resort. The establishment is a ten minute walk from the …
0 reviews
Philippines
Station 2 Main Road Balabag 5608 Boracay
178mi.
Filipino Casino Davao
Davao Casino Filipino is situated in the Grand Regal Hotel, close to the Mindanao Taoist Temple and the Victoria Plaza. The Casino has about 206 slot machines and 17 gami …
0 reviews
Philippines
Davao Grand Regal Hotel Lanang, 00000, Davao,
250mi.
Apoview Casino & Hotel Davao
The Apo View Hotel & Casino welcomes you every day of the week, all day long. Situated in the heart of Davao City's central business district, you will find everything yo …
0 reviews
Philippines
J Camus Ext., Poblacion District, Davao del Sur 8000, Davao,
250mi.
Lapu-Lapu City is located in the Visayas  district (Philippines). It's big town, consisting of a total number 351000 occupants.

In Lapu-Lapu City, you will find a solitary casino: Waterfront Casino & Hotel Mactan. In addition to gambling tables and slot games, this place regularly organises poker competitions and activities such as special evenings, concerts, happy hours, snack foods, even surprise games and dinners.

In most casinos, you'll easily discover classic tables like Blackjack, Poker, Roulette and often a broad variety of others, for that matter. If you are uneasy about starting out by yourself, you can approach a croupier for help. They'll be keen to teach you the basics.

Whether it's boasting a display screen or simply standard, there are several kinds of different slot games. But the most significant thing isn't its looks, it's without any doubt the prize pot! A small amount of cents will be an adequate amount to participate, so come and try your good fortune!

Shops, bars, restaurants: in Lapu-Lapu City, you are spoilt for choice! You'll find myriad spots to enjoy a superb time. Wanders along the waterfront, enjoying yourself in the casinos and a selection of water sports are all available to you...

The location of Lapu-Lapu City has various cultural and historic points of interest. This is a most suitable opportunity to look into the abundant history and culture it contains.

Lapu-Lapu City is a true paradise for holidaymakers! Of course, besides its bars and restaurants, Lapu-Lapu City has lots to keep you busy with all the shows and activities at your disposal.

When you journey to places in Lapu-Lapu City, make sure you don't forget to visit Lapu Lapu Statue, Caohagan Island, Vano Public Beach, Virgen dela Regla National Shrine and San Vicente Marine Sanctuary.

Sample the regional culinary treats. You'll surely find them difficult to forget.

In Lapu-Lapu City, you will have a great experience in the town's many clubs and nightlife havens. Partying is a tradition here, and people get a warm welcoming from the locals. You'll unquestionably enjoy this friendly and warm experience.