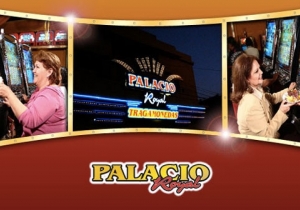 Palacio Royal Casino Tacna
Palacio Royal Casino Tacna is located in Southern Peru, in the Zona Franca of Tacna, the cosmopolitan center of the city. The casino features 127 slots with video and ree …
0 reviews
Peru
Av. San Martín 773 23500 Tacna
173mi.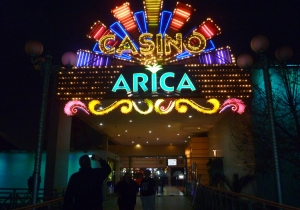 Chile
Avenida General Velásquez 955 1000000 Arica
197mi.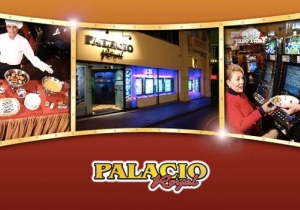 Palacio Royal Casino Arequipa
The Arequipa Palacio Royal Casino is located in the historical center. It exclusively features electronic games. The venue features an electronic roulette as well as vide …
0 reviews
Peru
Calle Mercaderes 112 4000 Arequipa
224mi.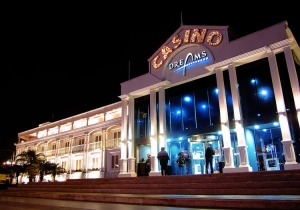 Dreams Casino Iquique
The Dreams Casino Iquique offers a full range of games, a chic environment, a helpful staff and many a la carte services. It is located a few meters from the Cavancha Bea …
0 reviews
Chile
Arturo Prat 2755 1100000 Iquique
289mi.
La Paz can be discovered in the Pedro Domingo Murillo Province (Bolivia). It is definitely a big town, with a populace 877000 locals.

There is no casino in La paz and that is regrettable! But don't stress, there are a number of extraordinary surrounding gambling venues, such as Palacio Royal Casino Tacna, Casino Arica, Palacio Royal Casino Arequipa, Dreams Casino Iquique and Casino Sol Calama.

In the majority of casinos, you'll generally discover the notable traditional games: Roulette, Poker, Blackjack, etc. Don't stress about asking the croupier for pointers. They can clarify the basic procedures to you in depth.

When mentioning casinos, we suddenly think of slot machine games. They have for an extended time been the principal appeal of casinos and it's clear why. The minimum bet is only a couple of cents but the prospective winnings can be immense.

The town of La paz has multiple historical and cultural places. This is an optimal chance to explore the wealth of past and culture it has to offer.

Something is beyond doubt, there really isn't a way that you could get fed up in La paz with all the activities that are frequently prepared, recreational experiences you could try out and also the shops and restaurants strewn about town.

So, in order to truly get the best out of La Paz, make sure you don't overlook Mi Teleferico, Yungas Road, Urban Rush Bolivia, Huayna Potosi and Mirador Killi Killi as they're real must-sees!

Have a taste of the local gastronomic cuisine, you definitely won't regret it!

In La paz, you'll certainly have an unbelievable experience in the town centre's many clubs and nightlife havens. Partying is the tradition here, and tourists enjoy a warm welcoming from the local people. You'll without doubt enjoy this warm and friendly experience.