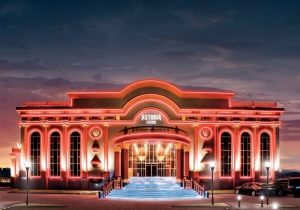 Astoria Casino & Hotel Kapchagay
Welcome to the luxurious Astoria Casino & Hotel, in Kapchagay, Kazakhstan. Its gaming area is waiting for you with about 35 gaming tables offering Poker, Blackjack, Bacca …
0 reviews
Kazakhstan
6/1 Industrial Street, Kapchagay, Almaty oblysy, 00000, Kapchagay,
1503yd.
Kazakhstan
Industrialnaya Street16/4 040800 Kapchagay
1526yd.
Altyn Alma Casino Kapchagay
Altyn Alma Casino & Hotel welcomes you in its luxurious establishment. The venue is located in Kapchagay, Kazakhstan. The Casino welcomes you in a luxurious atmosphere an …
0 reviews
Kazakhstan
4 Industrial Street, Kapchagay, Almaty oblysy, 00000, Kapchagay,
1mi.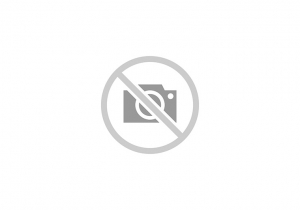 Aladdin Casino & Hotel Kapchagay
The hotel casino Aladdin, located in Kapchagay, Kazakhstan, is open 24/7. Discover Aladdin's world and casino games. Slots and Blackjack tournaments are often held in the …
0 reviews
Kazakhstan
39 Industrial Street, Almaty oblysy, Kapchagay,
1mi.
The brilliant haven of Kapshagay is centred in the Almaty Region (Kazakhstan). Composed of 57000 inhabitants, it is perceived as a big town.

Combined with taking care of the tables, the croupiers are there to discuss the rules if you would like them to do so. So if you don't know the rules of Roulette, Poker or Blackjack, no need to be unsure, the ways and rules of these classic games will soon be extremely clear!

You only require a small number of cents to play the slot machine games and gain the chance to obtain the jackpot. In addition to the classic rollers, you will also come across more modern machines like video poker and rollers.

The town of Kapshagay has many historic and cultural sites. This is an optimal chance to explore the abundance of culture and history it has to offer.

Kapshagay is privileged to have multiple places of interest: bars, shops, entertainment and shows, etc. Don't worry, you won't get bored!

You'll notice a variety of must-see places in Kapshagay but the most well-known are certainly Kapchagay Reservoir and Kapchagay Aquapark.

Enjoy the local gastronomic cuisine, you will definitely not regret it!

If you love to celebrate, make certain you don't skip the wealth of nightlife havens and bars you'll find in the middle of Kapshagay. You're sure to have fun with the welcoming locals of Kapshagay!