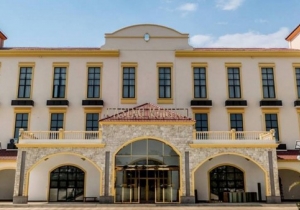 Zambia
Plot 402, Kasangula Road, Roma Area, - Lusaka
65mi.
Royale Casino Lusaka
The Casino Royale Lusaka offers the most popular casino games in a refined and sober environment. Accessible and enjoyable, the casino has a collection of 156 devices. If …
0 reviews
Zambia
Corner of Great East and Thabo Mbeki Road 10101 Lusaka
65mi.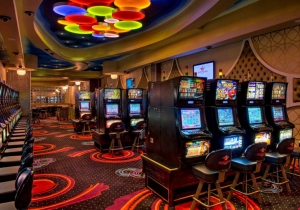 Harlequins Casino Lusaka
The Harlequins Casino of Lusaka is housed in the Mande Hill Mall where you can find various restaurants. The casino's gambling room includes blackjack tables, 4 tables of …
0 reviews
Zambia
BU5 Manda Hill Shopping Mall 00000 Lusaka
66mi.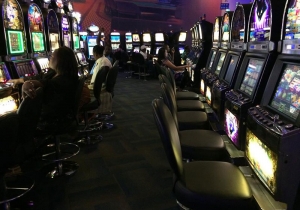 Diamond Casino Lusaka
The Diamond Casino Lusaka offers the latest generation of slot machines, Roulette, Blackjack and Caribbean Stud Poker tables. The prestige bar provides an outstanding col …
0 reviews
Zambia
Plot No.37425, Kafue Road Diamonds of Lusaka Building, 34305, Lusaka,
70mi.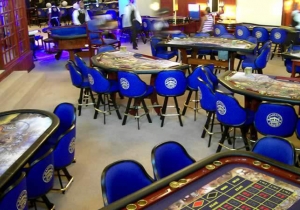 Majestic Casino Lusaka
The Majestic Casino Lusaka is one of the best casinos of Zambia. In addition to its significant range of games, the brand also offers activities dedicated to childrens. V …
0 reviews
Zambia
Kafue Road Makeni 00000 Lusaka
71mi.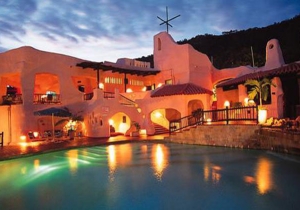 Zimbabwe
425 Impala Drive 00000 Kariba
145mi.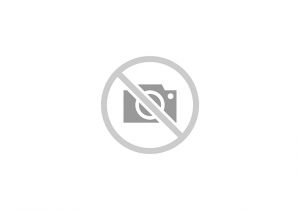 Salut Casino Lubumbashi
The Lubumbashi Salut Casino is located in the upscale neighborhood of Golf Météo. The establishment opens 24/7, offers a personalized service and a range of interesting g …
0 reviews
Congo
Avenue Munua 632, Quartier Golf Méteo, 00000, Lubumbashi
205mi.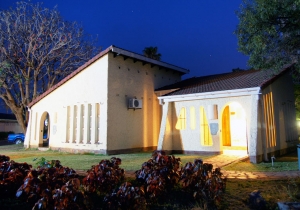 Kadoma Casino
In Zimbabwe, 140 km away from Harare, the Kadoma Hotel & Conference welcomes you in wonderful gardens. In this hotel, you can organize conferences (9 200-seat rooms are a …
0 reviews
Zimbabwe
Bulawayo Rd 00263 Kadoma
285mi.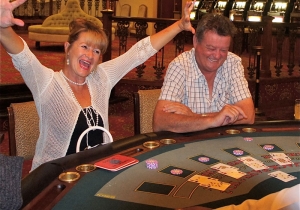 Leopard Rock Casino
The Leopard Rock Hotel, Golf and Casino is one of the most elegant hotel of Zimbabwe. It is located inside the Bunga forest and Botanical reserve. Its casino offers slots …
0 reviews
Zimbabwe
CABS Northridge Park West Block, Northend Close Borrodale 00000 Harare
285mi.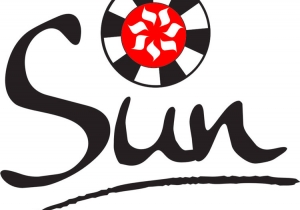 Zimbabwe
North Hall Exhibition Park Showgrounds, 00000, Harare
289mi.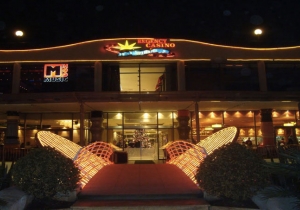 Zimbabwe
Rainbow Towers, Pennefather Avenue 00000 Harare
290mi.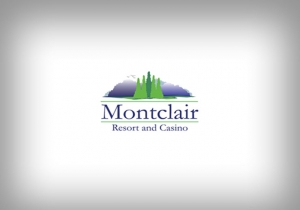 Hala Montclair Resort and Casino
Nestled at the foot of Nyanga mountains, the Hala Montclair Resort and Casino suggest leisure trips based on entertainment and comfort. To play your favorite games, the r …
0 reviews
Zimbabwe
Postnet Suite45 Roosevelt Park Victoria Falls, Matabeleland North 00000 Harare
290mi.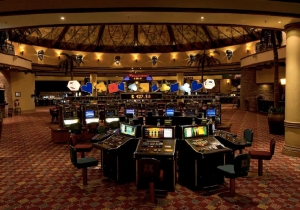 Makasa Sun Casino Victoria Falls
The Kingdom Hotel, the nearest Hotel from Victoria Falls invites you to stay in its hotel during your stay. It will offer a myriad of services to help you and give you th …
0 reviews
Zimbabwe
A8 00000 Victoria Falls
296mi.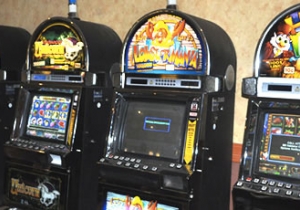 Chikwanha Casino
Le Chikwanha Casino is hosted by the Hotel Chitungwiza, 30 kilometers far from the capital Harare. In the gambling room, you will find slot machines. Be sure to attend th …
0 reviews
Zimbabwe
Chitungwiza, 00000 Chitungwiza,
300mi.
Kabwe is located in the Centrale Province (Zambia). It's big town, holding a population 118000 people.

There's not a casino in Kabwe and that's unfortunate! But no reason to worry, there are a number of magnificent gambling venues nearby, like Royale Casino Lusaka, Harlequins Casino Lusaka, Diamond Casino Lusaka and Majestic Casino Lusaka.

On top of taking good care of the games, the croupiers are additionally there to help you to comprehend the principles if you'd like them to. So even when you don't know the rules of Poker, Blackjack or Roulette, there's no need to be shy, the principles of these traditional games will soon enough become clear!

Whether it's with an LCD screen or just ordinary, there are numerous forms of different slot games. But the most important thing is not its design, it's clearly the jackpot! A couple of cents will be an adequate amount to play, so come and try it out!

Make the very most of your stay in Kabwe and examine its architecture. You're sure to realise, the history of this particular town is genuinely exciting!

With such a large amount of choice, (bars, shops, restaurants, leisure activities and shows, etc.), you're not likely to get bored when you're in Kabwe!

If you'd like to fully enjoy Kabwe, there are some things which you absolutely must experience, chiefly Government Lodge and Church of Chowa.

As it is in pretty much all regions throughout the globe, you'll have the wonderful opportunity to taste some classic regional food and believe us, you'll truly appreciate them!

In Kabwe, you will surely have a great experience in the town's many clubs and nightlife havens. Partying is traditional here, and guests enjoy a wonderful welcoming from the local people. You'll absolutely enjoy this warm and friendly experience.