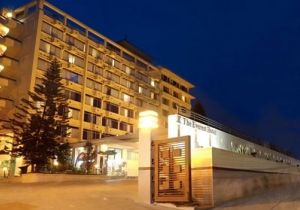 Nepal
New Baneswor, 0000, Kathmandu
75mi.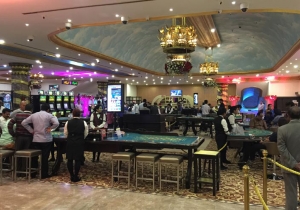 Nepal
Taragaon Boudha Box 9609, Taragaon 44601 Kathmandu
77mi.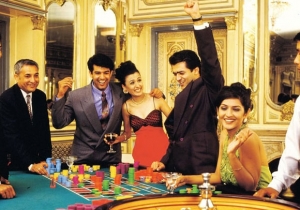 Casino Royale Yak & Yeti Hotel
Within the Yak & Yeti Hotel in Kathmandu, the Casino Royale is open 24/7. Fond of Blackjack, Baccarat, Roulette, Pontoon or Kitty? Gaming tables are dedicated to all of t …
0 reviews
Nepal
Durbar Marg 44600 Kathmandu
77mi.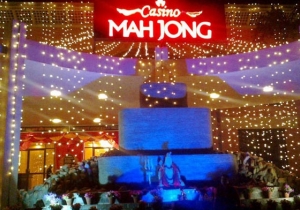 Nepal
Soaltee Crown Plaza 97701 Kathmandu
77mi.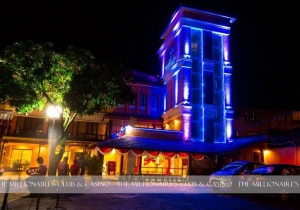 Nepal
Lazimpat Rd Lazimpat 44600 Kathmandu
78mi.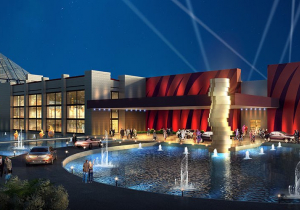 Tiger Palace Resort & Casino
Tiger Palace Resort & Casino is located in Bhairahawa, Nepal. It is only 8 kilometers from the border between India and Nepal. The casino has three distinct game rooms: m …
0 reviews
Nepal
Tilottama - 17, Rupandehi 32900 Bhairahawa
161mi.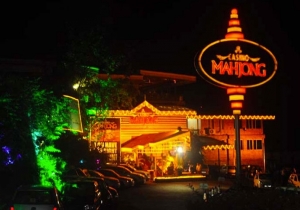 Casino Mahjong Sikkim
The Casino Mahjong Sikkim is located in the Mayfair Spa Resorts & Casino in India. The Casino of 7,000 square feet has 15 live gaming tables, a poker room with seven tabl …
0 reviews
India
Lower Samdur Block, Ranipool 00000 Gangtok
169mi.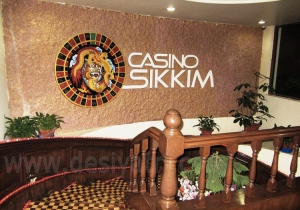 Casino Sikkim
The Casino Sikkim is located on the 1st floor of the Royal Plaza Hotel in the Estern Himalayas in India. The casino has several slot machines and gaming tables on which y …
0 reviews
India
Derali, Upper Syari, 00000 Gangtok,
171mi.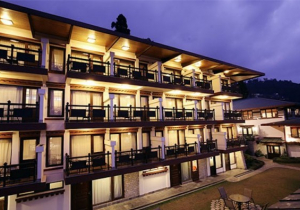 Deltin Denzong Casino
Deltin Denzong Casino is located in Gangtok, the capital of Sikkim. It opened at the beginning of 2017. It is established in a five-star hotel with 25 spacious andelegant …
0 reviews
India
Cherry Banks 737101 Gangtok
171mi.
Situated in Nepal, (in the Dhanusha district), Janakpur is basically a big town that contains some 98000 inhabitants.

In most casinos, you'll have no difficulty finding traditional tables like Poker, Roulette, Blackjack and often many others, for that matter. If you are uncomfortable starting all by yourself, you can approach a croupier for information. They'll be keen to show you the basics.

Whether it's boasting a display screen or simply standard, there are countless forms of assorted slot machines. But the relevant thing isn't its design, it's most definitely the jackpot! A couple of cents will be a sufficient amount to take part, so come and try it out!

There are an awful lot of monuments and intriguing places in Janakpur. Truly enjoy your visit and have fun discovering them!

Janakpur is lucky to have many sights: bars, shops, shows and entertainment, etc. Don't be concerned, you won't be bored!

To really experience Janakpur, don't fail to see Janaki Mandir, Ram Mandir, Sindhuli Gadhi, Janakpur Dham Rail Station and Jaynagar  because they're real must-sees!

The native culinary treats are definitely worth savouring. Get the most out of your trip and enjoy sampling and discovering them.

If you love to celebrate, don't neglect the abundance of nightlife spots, clubs and bars you'll come across in the heart of Janakpur. You're bound to have fun with the welcoming locals of Janakpur!