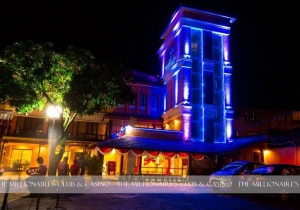 Nepal
Lazimpat Rd Lazimpat 44600 Kathmandu
587mi.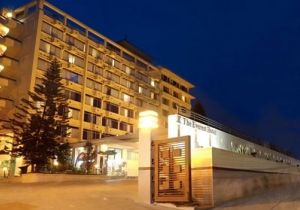 Nepal
New Baneswor, 0000, Kathmandu
588mi.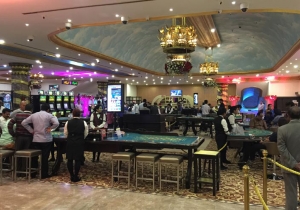 Nepal
Taragaon Boudha Box 9609, Taragaon 44601 Kathmandu
589mi.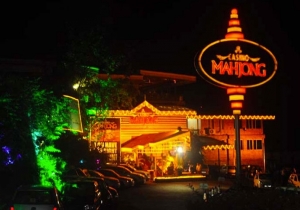 Casino Mahjong Sikkim
The Casino Mahjong Sikkim is located in the Mayfair Spa Resorts & Casino in India. The Casino of 7,000 square feet has 15 live gaming tables, a poker room with seven tabl …
0 reviews
India
Lower Samdur Block, Ranipool 00000 Gangtok
787mi.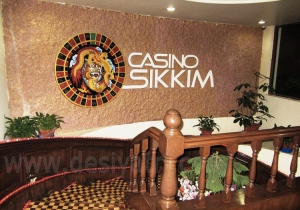 Casino Sikkim
The Casino Sikkim is located on the 1st floor of the Royal Plaza Hotel in the Estern Himalayas in India. The casino has several slot machines and gaming tables on which y …
0 reviews
India
Derali, Upper Syari, 00000 Gangtok,
788mi.
Winn de Goa Casino
Welcome at the Winn Casin of Goa, one of the most fashionable and entertainment gaming establishment of the region. It is located in the picturesque Goa, nearby Calengute …
0 reviews
India
1224-26/3, Calangute - Anjuna Road 403509 Arpora
794mi.
India
7/129 B, Saunta Vadoo, Calangute-Baga Road, 403516, Bardez,
795mi.
India
Porvorim, 403521 Bardez, Near Azad Bhavan, Goa
797mi.
Jaipur is located in the Rajasthan State (India). It's big town, with a population 3,7 million inhabitants.

Unfortunately, there aren't any casinos in Jaipur. But you can visit nearby places such as Casino Mahjong & Hotel Soaltee Crowne Plaza Kathmandu, Casino Royale Yak & Yeti Hotel, Millionaire'S Club & Casino At Shangri La Kathmandu, Everest Casino & Hotel Kathmandu, and Kathmandu Casino Pride & Hyatt Regency Hotel.

In a casino, you'll commonly find the prevalent conventional games: Roulette, Poker, Blackjack, etc. Don't be scared to ask the croupier if you need info. They can summarise the principles to you meticulously.

When discussing casinos, we immediately think of slot machines. They have long been the biggest attraction in casinos and it's clear why. The minimum bet is just a few cents but the jackpot can be immense.

You'll find an awful lot of intriguing spots and monuments in Jaipur. Get the most out of your visit and have fun discovering them!

With so many wonderful options, (bars, shops, restaurants, leisure activities and shows, etc.), you're unlikely to get bored during your visit in Jaipur!

So, in order to truly get the most out of Jaipur, make certain that you don't overlook Jal Mahal , City Palace, Yantra Mandir, Winds Palace  and Garh Ganesh because they are strongly-recommended things to enjoy!

The regional culinary treats are very much worth trying. Get the most out of your stay and make sure you taste and discover them.

With a warm and friendly atmosphere, Jaipur is ideal for a big night out. Also, you will have a great time at the town's bars and clubs deep into the night…