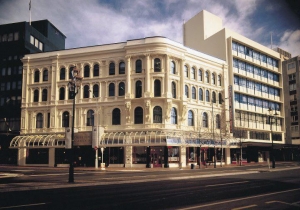 Casino Dunedin
The Dunedin Casino is situated in the city center. It greets you in a modern and sophisticated environment. This establishment offers you a unique entertainment experienc …
0 reviews
New Zealand
118 High St, 9016, Dunedin,
109mi.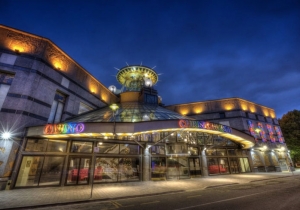 Casino Christchurch
The Christchurch Casino welcomes you and offers you 500 slot machines, 30 table games and a poker room to entertain you completely. The venue is ideally equipped to make …
0 reviews
New Zealand
30 Victoria St, Christchurch Central, Christchurch, 08140, Christchurch,
288mi.
Having 50500 inhabitants at the point of the last census, Invercargill is a big town. It is found in the Southland Region (New Zealand).

Invercargill hasn't got its very own casino but that's not an issue. Luckily, Skycity Wharf Casino Queenstown, Skycity Casino Queenstown and Casino Dunedin are very close by.

In a gambling establishment, you'll generally find the prevalent traditional games: Blackjack, Poker, Roulette, etc. Don't be scared to contact a croupier if you require advice. They will be happy to describe the rules to you at length.

Whether it's with a display screen or simply classic, there are many styles of separate slot games. But the most significant thing is not what it looks like, it's the prize pot without doubt! A small quantity of cents will be sufficient to play, so come along and play!

In Invercargill, you will have an outstanding time checking out the stores and many bars and restaurants. To completely get the most out of of your visit, you can enjoy dividing your time between the beach and water sports!

The town of Invercargill has countless cultural and historic sites. This is the perfect opportunity to check out the deep past and culture it holds.

Invercargill is blessed to have quite a few sights: bars, shops, restaurants and shows, etc. Don't be concerned, you won't become bored!

When you're in Invercargill, don't neglect E Hayes and Sons - The World's Fastest Indian, Bill Richardson Transport World, Queens Park, Southern Scenic Route and Waipapa Point Lighthouse.

The native culinary treats are really worth a sample. Get the most out of your holiday and enjoy sampling and discovering them.

With a friendly and warm ambience, Invercargill is ideal for an amazing evening out. Additionally, you will have a great time in the town's bars and clubs deep into the night…