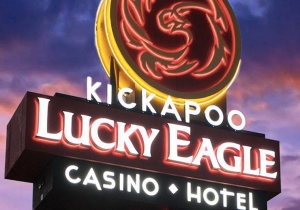 United States
794 Lucky Eagle Dr, 78852, Eagle Pass
196mi.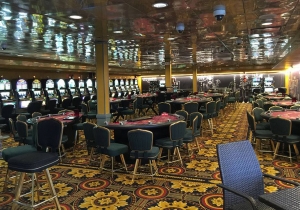 Aransas Queen Casino
The Aransas Queen Casino is a cruise ship sailing from Aransas, Texas. It offers 180 slots working with the TITO system and table games including Blackjack, Craps, Roulet …
1 reviews
United States
2200 E Hwy 361 78336 Aransas Pass
208mi.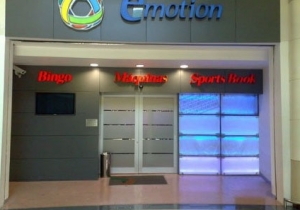 Emotion Casino San Luis de Potosi
The Emotion Casino San Luis Potosi of the Cirsa group is located within the Plaza Sendero mall. The casino welcomes you in a large and modern space. It suggests slot mach …
0 reviews
Mexico
Plaza Sendero Km 420 autopista 57 00000 San Luis de Potosi
270mi.
Hidalgo can be found in the Hidalgo State (Mexico). It is big town, with a total figure 2,86 million residents.

Hidalgo hasn't yet constructed a casino but there is no reason to worry. Thankfully, Hollywood Entertainment Casino La Estanzuela Monterrey and Hollywood Entertainment Casino Constitucion Monterrey are rather nearby.There's no casino in Hidalgo which is regrettable! But there is no reason to worry, there are a number of amazing casinos not too far away, including Hollywood Entertainment Casino La Estanzuela Monterrey and Hollywood Entertainment Casino Constitucion Monterrey.

Are you familiar with the procedures of Blackjack, Roulette and Poker? It matters little: the croupiers are always there to support you. They'll clarify the procedures for you during the game and you're sure to quickly start to enjoy yourself.

Whether it's standard or boasting a display screen, there are countless forms of different slot machine games. But the relevant thing isn't what it looks like, it's the prize pot without a doubt! A few cents will be enough to be involved, so come and try your good fortune!

As you most likely know, Hidalgo has a rich history and many monuments and significant places to discover. Give some thought to finding a guide prior to showing up, then you can learn about all the enjoyable things which go to make up the parts of Hidalgo.

One thing is a certainty, there is really no way of getting bored in Hidalgo with all the fantastic activities that are frequently put together, recreational activities which you can try and also the restaurants and shops scattered around the town.

When you stop by places in Hidalgo, don't miss Real del monte (Mineral del Monte), Tula , Pueblo Magico de Huasca (Huasca de Ocampo), Pena Del Aire (Huasca de Ocampo) and Archivo Historico y Museo de Mineria, A. C..

Try out the local gastronomic cuisine, you will certainly not regret it!

In Hidalgo, you will have a splendid time in the town centre's many nightlife havens and bars. To celebrate is a tradition here, and tourists receive a warm welcoming from the local people. You'll certainly adore this warm and friendly experience.