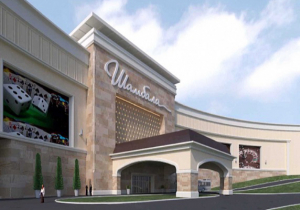 Shambala Casino Primorye
Shambala Cansino's opening has transformed Primorye into a respectable gambling hub that rivals its neighborhood rivals. Shambala Cansino, the region's second casino, has …
0 reviews
Russia
Primorsky Krai Artem, Ter. Muravyinaya Bay, 73, building 5 690002 Vladivostok
304mi.
Situated in China, (in the Heilongjiang Province), Harbin is a big town which holds a total sum of 10,64 million inhabitants.

Unluckily, there isn't a casino in Harbin. But there are venues nearby including Surrey Playtime Gaming Casino Langley, Tigre De Cristal Hotel & Casino, Sorak Park Casino & Hotel Sokcho, 7 Luck Casino & Millenium Hilton Gangbuk Seoul, and Paradise Casino & W Walkerhill Seoul.

On top of attending to the gaming tables, the croupiers are available to assist in making the rules clear if you would like them to. So when you don't fully grasp the rules of Blackjack, Poker or Roulette, no need to be concerned, the methods and rules of these traditional games will quickly be extremely clear!

Whether it's boasting an LCD screen or simply standard, there are varied types of different slot machines. But the significant thing isn't what it looks like, it's of course the prize pot! A couple of cents will be plenty to play, so come and try it out!

Make the very most of your stay in Harbin and witness its architectural heritage. You're bound to find out, the town's past is genuinely exciting!

Harbin is blessed to have quite a few attractions: bars, shops, shows and restaurants, etc. Don't worry, you won't get bored!

You'll probably a wide variety of recommended places to go to in Harbin but probably the most well-known are surely Zhongyang Pedestrian Street, Sophia Square, Volga Manor, Harbin Flood Control Memorial Tower and Temple of Bliss.

Experience the local gastronomic cuisine, you will definitely not regret it!

If you like a good party, don't neglect the wealth of bars and clubs to be found in the centre of Harbin. You can enjoy yourself with the pleasant local residents of Harbin!