Skycity Casino Hamilton
Skycity Hamilton Casino is a great gaming venue in New Zealand. It possesses all the services and games you need in a beautiful environment. You will have the opportunity …
0 reviews
New Zealand
346 Victoria St, 3204, Hamilton,
159mi.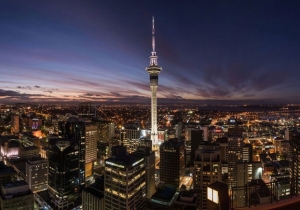 Skycity Casino & Hotel Auckland
Skycity Casino Auckland welcomes you the whole week for non-stop fun and excitement. In a stylish, modern and design gaming house you will find one of the world most gami …
0 reviews
New Zealand
Cnr Victoria & Federal Streets, Auckland, 1010, Auckland,
216mi.
Centred in New Zealand, (in the Gisborne Region), Gisborne is certainly a medium town that holds some 36100 inhabitants.

There is no casino in Gisborne and that is a pity! But no need to be worried, there are some fantastic neighbouring gambling venues, among them Skycity Casino Hamilton, Skycity Casino & Hotel Auckland, Casino Christchurch, Casino Dunedin and Skycity Casino Queenstown.

As well as attending to the games, the croupiers are there to help you learn the rules if you would like them to. So even when you don't know the rules of Blackjack, Roulette or Poker, don't be nervous, the rules of these classic games will soon enough be crystal clear!

Whether it's with an LCD screen or just ordinary, there are varied sorts of different slot machine games. But the important thing isn't its general look, it's the prize pot without a doubt! A small amount of cents will be sufficient to be involved, so come and try your luck!

What's terrific in a seaside space like Gisborne, is that you can go and experience a gripping time at the casinos, experiment with water sports and sincerely unwind. Not to mention the option of taking a wander through the streets which are lined with an array of shops and perhaps stopping off for some refreshments in the restaurants and bars.

The town of Gisborne has numerous historic and cultural places. This is the most suitable chance to discover the rich culture and past it contains.

Gisborne is blessed to have myriad places to see: bars, shops, restaurants and entertainment, etc. Don't be concerned, you won't get bored!

To really get the most out of Gisborne, make certain you don't forget East Cape Lighthouse, Rere Rockslide, Tairawhiti Museum, Rere Falls and Gisborne i-SITE Visitor Information Centre as they're real must-sees!

Sample the local culinary pleasures. You'll surely find them difficult to forget.

If you enjoy partying, do not miss the wealth of clubs, bars and nightlife spots you'll find in the centre of Gisborne. You're bound to have a great time with the cheerful local residents of Gisborne!