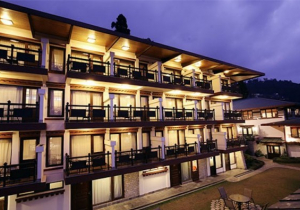 Deltin Denzong Casino
Deltin Denzong Casino is located in Gangtok, the capital of Sikkim. It opened at the beginning of 2017. It is established in a five-star hotel with 25 spacious andelegant …
0 reviews
India
Cherry Banks 737101 Gangtok
6yd.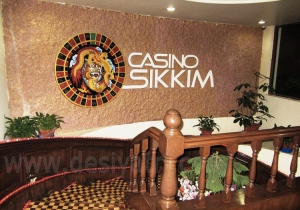 Casino Sikkim
The Casino Sikkim is located on the 1st floor of the Royal Plaza Hotel in the Estern Himalayas in India. The casino has several slot machines and gaming tables on which y …
0 reviews
India
Derali, Upper Syari, 00000 Gangtok,
1480yd.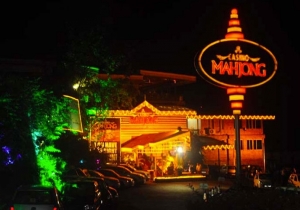 Casino Mahjong Sikkim
The Casino Mahjong Sikkim is located in the Mayfair Spa Resorts & Casino in India. The Casino of 7,000 square feet has 15 live gaming tables, a poker room with seven tabl …
0 reviews
India
Lower Samdur Block, Ranipool 00000 Gangtok
2mi.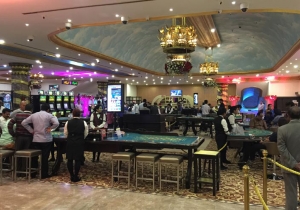 Nepal
Taragaon Boudha Box 9609, Taragaon 44601 Kathmandu
201mi.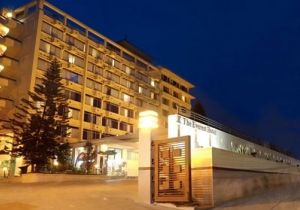 Nepal
New Baneswor, 0000, Kathmandu
202mi.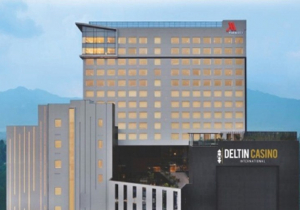 India
Kathmandu Marriott Hotel, Manakamana Marg, Naxal, 44600 Nepal
203mi.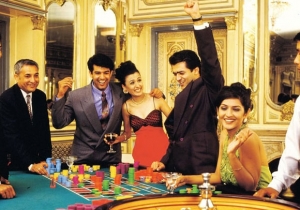 Casino Royale Yak & Yeti Hotel
Within the Yak & Yeti Hotel in Kathmandu, the Casino Royale is open 24/7. Fond of Blackjack, Baccarat, Roulette, Pontoon or Kitty? Gaming tables are dedicated to all of t …
0 reviews
Nepal
Durbar Marg 44600 Kathmandu
203mi.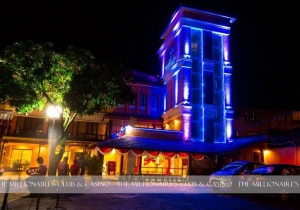 Nepal
Lazimpat Rd Lazimpat 44600 Kathmandu
203mi.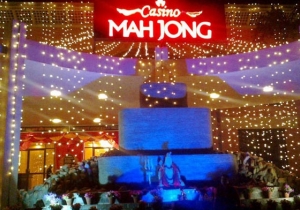 Nepal
Soaltee Crown Plaza 97701 Kathmandu
205mi.
The impressive place of Gangtok is found in the Sikkim State (India). Holding 98700 inhabitants, it is perceived as a big town.

The 2 well-established casinos in Gangtok (Casino Sikkim and Casino Mahjong Sikkim) as expected have a wide array of gaming tables as well as plenty of slot games. But were you aware that concerts, snack foods or surprise games are organised over the year?

In most casinos, you'll have no difficulty locating common tables like Blackjack, Poker, Roulette and often a large range of others, for that matter. If you are uncomfortable starting out by yourself, you can ask a croupier for advice. They'll be keen to show you the basics.

Whether it's boasting a display screen or simply ordinary, there are several types of assorted slot games. But the significant thing is not its looks, it's most definitely the prize! A small amount of cents will be enough to participate, so come along and play!

The location of Gangtok has numerous historical and cultural places to see. This is the perfect opportunity to explore the deep past and culture it holds.

Gangtok is blessed to have myriad tourist destinations: bars, shops, shows and restaurants, etc. You surely won't be bored!

If you intend to properly check out all of Gangtok, there are things that you really must experience, particularly Nathula Pass, Tsomgo Lake, MG Marg and Hanuman Tok!

Just like in almost all regions covering the world, you'll have the chance to sample some conventional regional food and believe us, you'll find that they're insatiably good!

Boasting a festive and warm ambience, Gangtok is the best for an incredible evening out. Also, you will have an incredible time in the town's bars and clubs deep into the night…