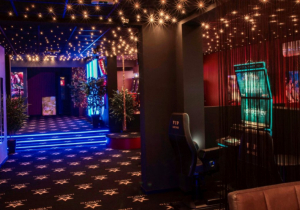 Kajot Intacto Ak Zagreb
A sizable network of slot clubs, casinos, and multipurpose entertainment venues is operated under the KAJOT brand. The automatic KAJOT INTACTO clubs offer top-notch servi …
0 reviews
Croatia
Nede Krmpotić 2, 10000, Zagreb, Croatia 10000 Zagreb
868mi.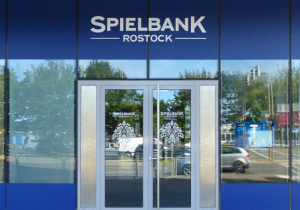 Spielbank Rostock
The newest casino operated by Spielbanken MV GmbH & Co. KG, Spielbank Rostock, has opened in Rostock, Germany. It features cutting-edge slot machines and electronic roule …
0 reviews
Germany
Spielbank Rostock Warnowufer 54, 18057 Rostock, Germany 18057 Rostock,
897mi.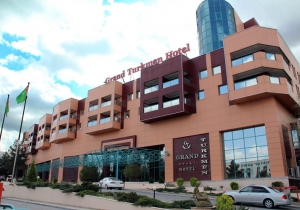 Turkmenistan
50, Gorogly street Ashgabat, 744000, Ashgabat,
909mi.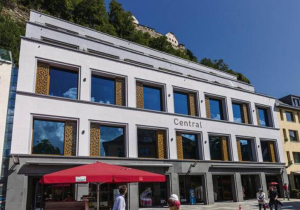 Castle Casino Vaduz
Castle Casino is located in the center of Vaduz, 25 miles from the Salginatobel Bridge, and is Liechtenstein's first and only casino that is entirely owned by Liechtenste …
0 reviews
Liechtenstein
Städtle 21, 9490 Vaduz, Liechtenstein 9490 Vaduz
1196mi.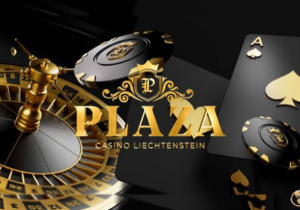 Plaza Casino Liechtenstein
Plaza Casino Liechtenstein billed as the country's first boutique casino, is located in Schaan, Liechtenstein, north of Vaduz, the capital of Europe's fourth-smallest cou …
0 reviews
Liechtenstein
Landstrasse 157, 9494 Schaan ,Liechtenstein. 9494 Schaan
1197mi.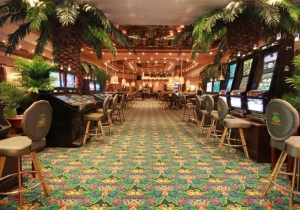 Shangri La Casino Yerevan
Situated in one of the most picturesque places of Armenia, the Shangri-La Casino of Yerevan is an establishment that applies the luxury code literally. There, you could f …
0 reviews
Armenia
Verin Ptghni 2228, 00000, Yerevan
1214mi.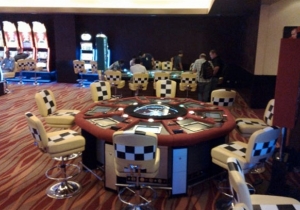 Djibouti
Djibouti, 1960, Djibouti
1216mi.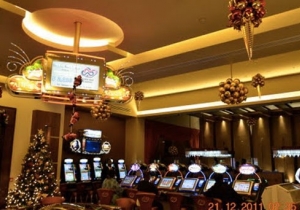 Aden Bay Casino Djibouti & Hotel
The Sheraton Djibouti Hotel greets you in its all comfort rooms with several services and leisure activities on offer : casino, fitness center, Spa, outdoor pool, private …
0 reviews
Djibouti
Plateau de Serpent, 00000, Djibouti
1217mi.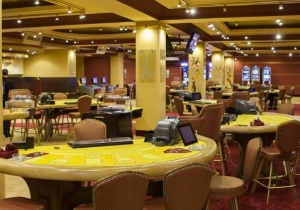 Parisian Casino Tsakhkadzor
The Parisian Casino welcomes you throughout the year in a refined and pleasant atmosphere! The property has several slot machines and table games such as blackjack and ro …
0 reviews
Armenia
2 Saralanj Street - Tsakhkadzor
1226mi.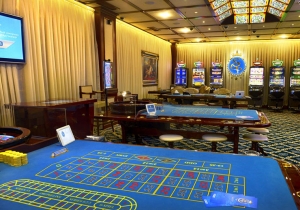 Armenia
34/1 Building, Tandzaghbyuri St 2310 Tsaghkadzor
1227mi.
Dubai is the biggest city of the United Arab Emirates with a population of more than 2 million residents that includes also its metropolitan area.

It overlooks the Persian Gulf and gives a privileged access to the sea, which benefits to its tourisms and economy.

Considered as spectacular in many ways, Dubai is a real oasis in the desert. Build from scratch; it is now a metropolis at the cutting edge of modernity.

Here, you will find everything you need in terms of entertainment, relaxation and architecture.

However, there is no casino available in Dubai. Indeed, they are completely forbidden in the territory and the players form the Emirates must fly away to play to slot machines, Blackjack, Roulette and other Poker.

By the way, free and all-inclusive "High Roller" trips can be organized made to measure for players that wish to have fun at casinos.

In general, it is hard to talk about Dubai, since there are so many things to see and do.

As a start, a simple walk will allow you to realize how impressive the architecture of the city is. You will see the BurjKhaifa, highest tower in the world with 828 meters, the Burj-Al-Arab Hotel, known worldwide for its sail boat form, the Dubai Marina Yacht Club with its impressive boats or even the GurunanakDarbar Sikh Temple, magnificent mosque.

For a fun stay, two theme parks that are Aquaventure and Wild Wadi Water are waiting for you as well as an indoor ski slope, the Dolphin Bay to swim with the beautiful cetaceans, 4x4 excursions in the desert or even the magnificent bike trails of Al Qudra.

The beaches of Jumeira and the Marina will be the perfect place for relaxation within a spectacular and atypical setting. Indeed, the biggest skyscrapers of the world are behind you.
Many companies set up there for the favorabletaxation and quality of life. We can find the biggest groups of new technologies, explaining why numerous expatriates live in Dubai.

Contrary to popular opinion, the country isn't close and lots of bars, restaurants and nightclubs will allow the partygoers to have fun until the end of the night, everyday of the week. On rooftops or seashores, it is very pleasant.

In spite of a "new city"spirit, Dubai still has numerous jewels dating back from centuries, such as the Al Fahidi Fortress or the traditional bazars.

To give a bit of greenery to this very arid environment, several wonderful gardens will know how to give fresh air to the strollers.

Except for the fact that casinos are not allowed, as said earlier, Dubai remains a very pleasant and privileged destination.