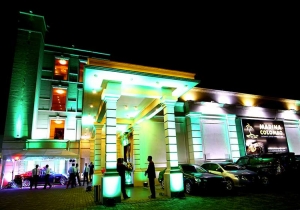 Colombo Casino Marina
The Casino Marina Colombo welcomes you in its luxurious décor 24/7 in the beautiful city of Colombo in Sri Lanka. The casino offers a wide variety of slot machines and th …
0 reviews
Sri Lanka
Marine Drive, Plan Road, Colombo 03, 00300, Colombo,
1mi.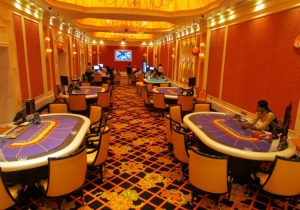 Bellagio Casino Colombo
The Bellagio Colombo Casino is located in a central position in the city of Colombo and welcomes you for a new gaming experience. The casino owns about 32 gaming tables o …
0 reviews
Sri Lanka
No.430, R.A. De Mel Mawatha, Colombo 03, 00000, Colombo,
1mi.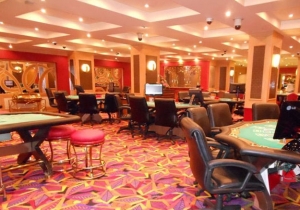 Sri Lanka
Colombo 04, 00000, Colombo
2mi.
The impressive haven of Colombo can be found in the Colombo Province (Sri Lanka). Holding 643000 inhabitants, it is viewed as a big town.

In most casinos, you'll usually find the famous regular games: Blackjack, Poker, Roulette, etc. Don't worry about finding a croupier if you require instructions. They will be glad to explain the rules to you at length.

Whether it's standard or boasting an LCD screen, there are all sorts of assorted slot machines. But the significant thing is not what kind it is, it's definitely the prize! A few cents will be sufficient to participate, so come and try it out!

Shops, bars, restaurants: in Colombo, you've so very many options! You will discover a mixture of spots to enjoy an exceptional time. Walks along the waterfront, enjoying yourself in the casino and a selection of water sport activities are all possible...

Make the very most of your stay in Colombo and witness its architecture. You're bound to realise, the town's past is really fascinating!

With so many options, (bars, shops, shows and restaurants, etc.), you won't be getting bored when you're in Colombo!

You may notice countless must-see places in Colombo but probably the best known are definitely Kelaniya Raja Maha Vihara, Independence Square, Temple of Sri Kailawasanathan Swami Devasthanam Kovil, St Anthony s Church Kochikade Colombo and Seema Malaka Temple.

Enjoy the local dishes, you won't regret it!

If you like partying, don't skip the wealth of clubs and bars to be found in the middle of Colombo. You can enjoy yourself with the cheerful locals of Colombo!