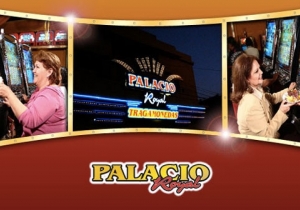 Palacio Royal Casino Tacna
Palacio Royal Casino Tacna is located in Southern Peru, in the Zona Franca of Tacna, the cosmopolitan center of the city. The casino features 127 slots with video and ree …
0 reviews
Peru
Av. San Martín 773 23500 Tacna
272mi.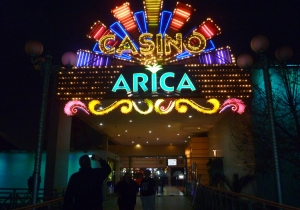 Chile
Avenida General Velásquez 955 1000000 Arica
283mi.
With 631000 inhabitants after the last count, Cochabamba is considered a big town. It can be discovered in the Cochabamba Province (Bolivia).

There are no casinos in Cochabamba. But Palacio Royal Casino Tacna, Casino Arica, Dreams Casino Iquique, Palacio Royal Casino Arequipa and Casino Sol Calama are nearby.

In the bulk of casinos, you'll frequently come across the notable conventional games: Poker, Blackjack, Roulette, etc. Don't fret about finding the croupier if you need info. They will clarify the rules to you at length.

Whether it's classic or boasting a display screen, there are several sorts of different slot machine games. But the important thing isn't its appearance, it's the prize pot of course! A few cents will be plenty to participate, so come and try your luck!

As you're probably aware, Cochabamba comes with a strong history and numerous monuments and exciting places to discover. Give some consideration to getting a guide prior to arriving, so that you'll be able to brush up on all the many delightful things which go to make up the wonders of Cochabamba.

Cochabamba is fortunate enough to have quite a few attractions: bars, shops, restaurants and entertainment, etc. Don't fret, you won't be bored!

If you're intending to properly check out all of Cochabamba, there are things which you absolutely must experience, specifically Cristo de la Concordia, Palacio Portales, Plaza 14 de Septiembre, Catedral de San Sebastian and Incallajta!

Local gastronomic treats are truly worth a sample. Make the best of your stay and enjoy sampling and discovering them.

If you like socialising, you'll adore the nightlife havens and clubs in the heart of Cochabamba! The local residents like to party and they love welcoming tourists and revealing to them local traditions.