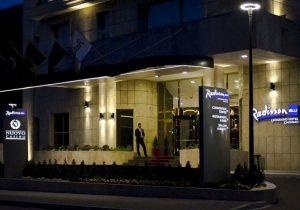 Moldova
Street Mitropolit Varlaam, 77 MD-2012 Chisinau
1mi.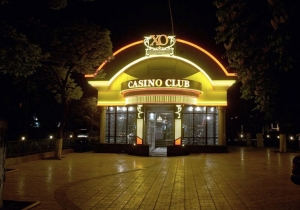 XO Casino Club Chisinau
The Casino Club XO of Chisinau is located in the city center. This gambling room features tables of American Roulette, Blackjack and 4 variants of Poker. Slots enthusiast …
0 reviews
Moldova
Renasterii str., 12/1 00000 Chisinau
1mi.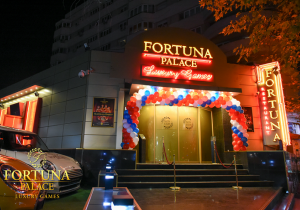 Fortuna Palace Casino Bucarest
The Fortuna Palace provides a free buffet and free open bar to the gamblers. Uniqueness and exclusivity, combined with the highest quality services. Let the slots machine …
0 reviews
Romania
Bulevardul Nicolae Balcescu Nr: 3-5, Sector 1 030167, Bucharest
221mi.
Platinum Casino Bucharest & Hotel
The Platinum Casino is the place for a great gaming experience. The splendid entrance from the lobby of the Radisson Hotel will lead you to a very graceful marble ornamen …
0 reviews
Romania
Calea Victoriei 63-81, 030167, Bucharest
221mi.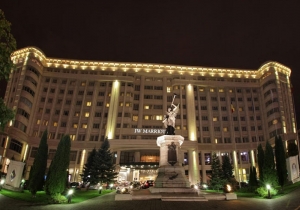 Romania
The Grand Avenue - Calea 13 Septembrie nr 90 10292, Bucharest
223mi.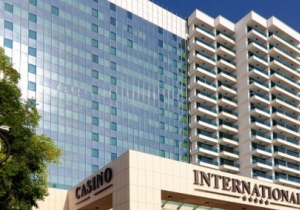 Bulgaria
Golden Sands Resort | Front Beach Alley 9007 Sables d'or
260mi.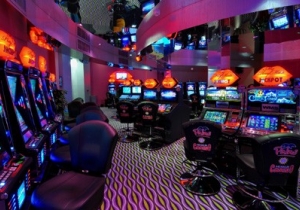 Palms Casino Varna
The recently renovated Palms Casino of Varna welcomes you in its gambling room were you'll find classic and futuristic slot machines as well as electronic bingo terminals …
0 reviews
Bulgaria
109A Tsar Osvoboditel blvd. 9000 Varna
265mi.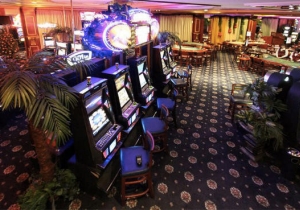 Black Sea Casino Varna & Hotel
The Black Sea casino is the biggest Casino in Varna offering live table games of Caribbean Poker, Blackjack and American Roulette. It also has 100 slot machines with 500 …
0 reviews
Bulgaria
Slivnica 33, Hotel Black Sea 9000, Varna
266mi.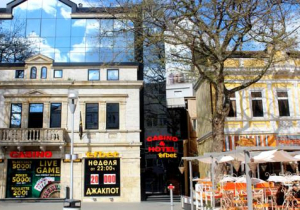 Casino & Hotel Efbet
The Casino & Hotel Efbet is located in Varna, the capital of Bulgaria. It is situated in the main street of the city. It is also 750 meters from the train station and 9 k …
0 reviews
Bulgaria
44 Preslav Str. , Nezavisimost Square 9000 Varna
266mi.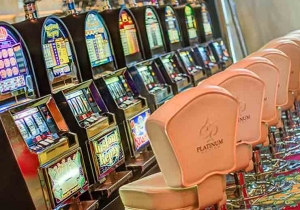 Platinum Casino Sunny beach
Relax and have fun ie the complex Platinum! The hottest spot on the Black Sea coast is the favorite destination for thousands of tourists seeking recreation, entertainmen …
0 reviews
Bulgaria
21 Aleksandrovska str, 8240, Sunny beach
302mi.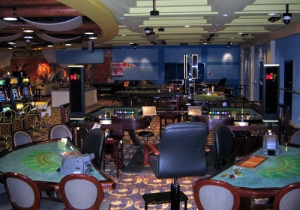 Coloseum Club Casino Sarajevo
Welcome to Casino Coloseum Club of Sarajevo, the only one in Bosnia and Herzegovina. It features over 100 slot machines and electronic roulettes as well as 11 tables of: …
0 reviews
Bosnia
ulitsa 'Geo Milev' 1 71000 Sarajevo
302mi.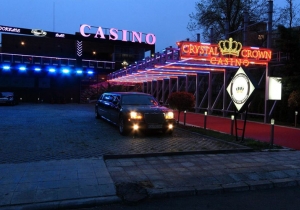 Crystal Crown Casino Sunny Beach
The Crystal Crown Casino is located in the festive and touristic destination of Sunny Beach in Bulgaria. The establishment is specialized in table games: you will find Am …
0 reviews
Bulgaria
20 Boulevard James Bourchier, 8000, Nessebar
302mi.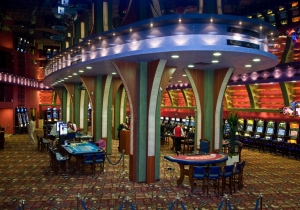 Bulgaria
29 Vassil Levski Boulevard 8240 Sunny beach
303mi.
Chisinau is positioned in the Chisinau district (Moldavia). It is basically a big town, with a sum total 192900 individuals.

There are 4 established casinos in Chisinau: Napoleon Palace Casino Chisinau, Casino Europa Chisinau, Nuovo Casino, Radisson Blu Chisinau and Xo Casino Club Chisinau. In addition to the traditional gaming tables and slot machine games, you can also check out other entertainment, including special evenings, concerts, happy hours, snacks, competitions and surprise games.

In most casinos, you'll effortlessly discover standard tables and this includes Poker, Roulette, Blackjack and often many others, for that matter. If you're apprehensive about starting by yourself, you can ask a croupier for advice. They'll be more than happy to teach you the basic principles.

Whether it's boasting a display screen or simply ordinary, there are a number of types of different slot machine games. But the significant thing isn't what kind it is, it's without doubt the jackpot! A few cents will be sufficient to play, so come along and have a go!

There are an awful lot of monuments and intriguing places in Chisinau. Truly get involved in your visit and have a large amount of fun exploring them!

Chisinau is truly a paradise for people on a break! Without doubt, as well as its bars and shops, Chisinau has so much to keep you occupied with all the activities and entertainment at your disposal.

In order to truly experience Chisinau, don't miss Stefan cel Mare Park, Victory Memorial and Eternal Flame, Dendrarium Park and Catedrala Nasterea Domnului as they are genuine must-sees!

Check out the local food, you won't regret it!

In Chisinau, you will have an excellent experience in the town's many bars and nightlife havens. Partying is traditional here, and tourists enjoy a warm welcoming from the locals. You'll without a doubt enjoy this warm and friendly experience.