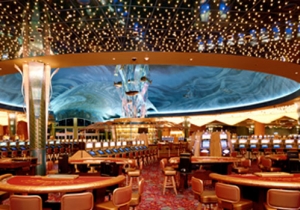 Myanmar
Myawaddy Complex 999, 00000 Myawaddy
148mi.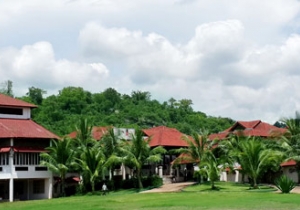 Laos
168 Luang Prabang Road Ban Muang Wa- Tha, 00000, Vientiane,
241mi.
The town of Chiang mai is centred in the Chiang Mai Province (Thailand). Containing 148500 inhabitants, it is deemed a big town.

There isn't a casino in Chiang mai which is a pity! But there's no reason to stress, there are some incredible gambling venues nearby, like Allure Resort & Casino Tachileik, Kings Romans Casino Bokeo, Myawaddy Casino Complex, Dansavanh Nam Ngum Casino Vientiane and Savan Vegas Casino & Hotel Savannakhet.

In gambling establishments, you'll generally see the well-known regular games: Blackjack, Roulette, Poker, etc. Don't be hesitant to ask a croupier for assistance. They will describe the rules to you extensively.

Whether it's standard or boasting an LCD screen, there are varied styles of different slot games. But the important thing is not its looks, it's the jackpot without doubt! A few cents will be an adequate amount to take part, so come and try it out!

As you likely know, Chiang mai has a strong past and various monuments and fascinating sights to explore. Give some consideration to picking a guide before you get there, then you can brush up on all the fascinating things that go to make up the parts of Chiang mai.

Chiang mai is truly a heaven for holidaymakers! Indeed, as well as its shops and bars, Chiang mai has a lot to keep you occupied with all the shows and entertainment on offer to you.

If you would like to properly check out all of Chiang mai, there are some things that you definitely must try, in particular Wat Chedi Luang, Elephant Rescue Park, Wat Phra Singh and Art in Paradise, Chiang Mai 3D Art Museum!

Like in practically all regions throughout the globe, you'll get the opportunity to try some customary regional cuisine and believe us, you'll truly love them!

If you like partying, make sure you don't miss the large quantity of bars and clubs to be found in the centre of Chiang mai. You can enjoy yourself with the cheerful locals of Chiang mai!