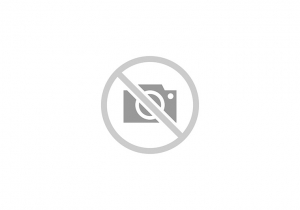 Marina Bay Casino & Hotel Porlamar
Porlamar is a coastal city located in the Margarita island in Northern Venezuela. You will find slot machines in the casino, as well as a restaurant and a bar. The hotel …
0 reviews
Venezuela
Urb. Costa Azul, Calle Abancay 00000 Porlamar, Isla de Margarita
166mi.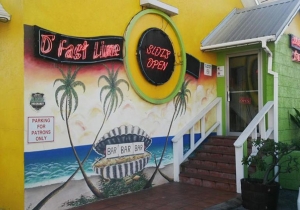 D' Fast Lime Casino Bridgetown
Bahamas D 'Fast Lime Casino is located in Christ Church Barbados, a top tourist attraction of the Lesser Antilles. Its gambling area includes slot machines combined with …
0 reviews
Barbados
Hastings Main Road 00000 Christ Church
215mi.
Barbados
Worthing Main Road 00000 Christ Church
215mi.
Treasure Bay Casino Santa Lucia
Take part in exciting activities and satisfy your gaming passion at the Treasure Bay Casino in the Baywalk Shopping Mall. The property is conveniently located in Rodney B …
0 reviews
Santa Lucia
Castries-Gros Islet Hwy 00000 Gros Islet
247mi.
France
24 Rue des Bougainvilliers 97229 Les Trois-Ilets
279mi.
France
Rue des Alizés 97233 Schoelcher
283mi.
Positioned in Trinidad and Tobago, (in the Chaguanas District), Chaguanas is indeed a big town that contains a total sum of 83500 inhabitants.

There is one well established casino in Chaguanas: Chaguanas Princess Casino. Alongside the standard gaming tables and slot machines, you can also enjoy other entertainment, like concerts, special evenings, happy hours, snack foods, surprise games, dinners and competitions.

On top of taking good care of the gaming tables, the croupiers are there to clarify the rules if you'd like them to. So if you find you do not understand the procedures of Roulette, Blackjack or Poker, don't be stressed, the concepts of these traditional games will quickly become extremely clear!

Whether it's with a display screen or simply classic, there are varied sorts of separate slot machines. But the significant thing is not its appearance, it's the jackpot without doubt! A few cents will be sufficient to play, so come and try it out!

Just like in most seaside towns, in Chaguanas you can indulge in the beach, water sports, chilling out and needless to say, fantastic visits to the casino! Taking a stroll is also satisfying as you'll encounter many bars and restaurants to really make your stay memorable.

As you most probably know, Chaguanas has a rich past and a wealth of monuments and intriguing sights to discover. Think about choosing a guide before arriving there, then you'll be able to learn about all the fascinating things which constitute the wonders of Chaguanas.

Chaguanas is very fortunate to have multiple places of interest: bars, shops, shows and restaurants, etc. Don't fret, you won't get bored!

When you're in Chaguanas, don't miss Trinidad & Tobago Shuttle Services, Abbey of Our Lady of Exile, Zahara de la Sierra and Maracas Bay.

Test out the local gastronomic treats, you certainly won't regret it!

If you love to party, make certain you do not skip the wealth of clubs and bars to be discovered in the middle of Chaguanas. You're bound to have fun with the pleasant locals of Chaguanas!