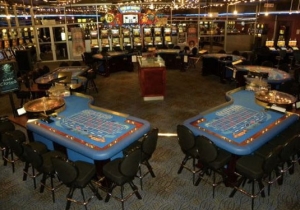 The Caledon Casino & Hotel
The casino of Caledon sits on a good location, near the Hottentots Holland Mountains. The venue has an extremely large selection of machines, with 300 slot machines reinf …
0 reviews
South Africa
1 Nerina Avenue, 07230, Caledon
61mi.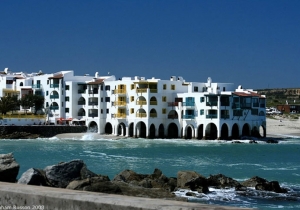 Mykonos Casino & Hotel Langebaan
South Africa mixes with the South of Europe in this venue, as the Mykonos found inspiration for its setting in the famous island of Greece. The Mykonos displays a rather …
0 reviews
South Africa
Mykonos Access Rd, Western Cape, 7357, Langebaan
64mi.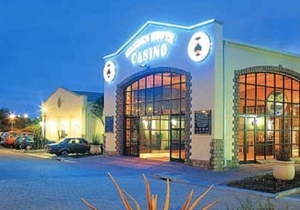 Garden Route Casino Mossel Bay
The Garden Route is located at the periphery of Mossel Bay, and grants a splendid view on the Ocean. The venue has several hundreds of slot machines of the last generatio …
0 reviews
South Africa
1 Pinnacle Point, Western Cape, 06500, Mossel Bay,
210mi.
The town of Le Cap is nestled in the Western Cape Province (South Africa). Composed of 434000 inhabitants, it is viewed as a big town.

There is not a casino in Le Cap which is unfortunate! But no reason to stress, there are a number of extraordinary neighbouring casinos, including Grand West Casino Cape Town, Golden Valley Casino Worcester, The Caledon Casino & Hotel and Mykonos Casino & Hotel Langebaan.

Do you understand the procedures of Poker, Blackjack and Roulette? It doesn't really make a difference anyway: the croupiers are there to help you. They'll explain the principles to you through the course of the game and you're sure to quickly start to enjoy it.

Whether it's with an LCD screen or simply ordinary, there are several styles of assorted slot games. But the relevant thing isn't what it looks like, it's most definitely the jackpot! A few cents will be adequate to take part, so come and try your good fortune!

In Le Cap, you will have an exceptional time visiting the stores and many bars and restaurants. To completely get the most out of of your visit, you can take pleasure in splitting your time between chilling out and water sports!

Make the most of your stay in Le Cap and see its architecture. You'll realise, the town's past is pretty interesting!

Le Cap is blessed to have a great number of tourist attractions: bars, shops, restaurants and shows, etc. Don't be concerned, you won't become bored!

If you're wanting to properly see Le Cap, there are some things that you certainly must see, particularly Victoria & Alfred Waterfront, Robben Island, Bo-kaap, Cape Wheel and Nobel Square!

Like in just about all regions covering the globe, you'll have the awesome chance to savour some classic regional food and believe us, you'll find that they're insatiably good!

Offering a festive and friendly ambience, Le Cap is ideal for a great evening out. Additionally, you will have a magnificent time in the town centre's bars and clubs right the way through to the end of the night…