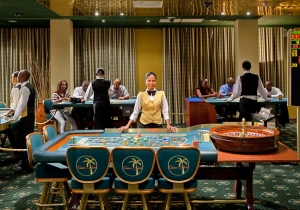 Casino Kigali & Lemigo Hotel
Located on one of the most beautiful capital city's boulevards, in Kacyiru business district, Lemigo hotel is one of the best resorts in the city. Enthusiasts for big thr …
0 reviews
Rwanda
Lemigo Hotel, Kimirura, KG 624 St 00000 Kigali
94mi.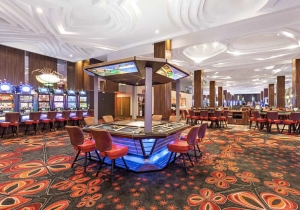 King's Casino Mwanza
The New Mwanza Hotel and the King's Casino are located in the heart of the city of Mwanza, 7 km away from the city airport and only 1 ½ km walk from the shores of Lake Vi …
0 reviews
Tanzania
Mirongo, 00000, Mwanza,
280mi.
Bukavu is situated in the South-Kivu Province (Democratic Republic of Congo). It's big town, containing a total figure 807000 occupants.

Bukavu does not actually have its own casino but that's not an issue, you can always head to Casino Kigali & Lemigo Hotel which is relatively close.

In most casinos, you'll effortlessly come across conventional tables such as Blackjack, Poker, Roulette and often many others. If you're uncomfortable starting out alone, you can always approach a croupier for assistance. They'll be happy to show you the basic concepts.

When talking about casinos, we straight away see slot machine games. They've long been the leading attraction in casinos and it's clear why. The minimum bet is only a tiny number of cents but the prize can be massive.

You will run into a wealth of intriguing locations and monuments in Bukavu. Get the most out of your visit and have a lot of fun discovering them all!

Bukavu is truly a utopia for people on a break! Of course, along with its bars and restaurants, Bukavu has a great deal to keep you engaged with all the shows and activities at your disposal.

If you would like to fully enjoy Bukavu, there are some things that you truly must experience, in particular Kivu Lake, Place de l'indépendance, Notre-Dame-de-la-Paix Cathedral of Bukavu, Diocèse de Bukavu and  Cyangugu!

Take pleasure in the native culinary wonders. You'll undoubtedly find them unforgettable.

If you want to meet new people, you're likely to love the nightlife havens and clubs in the middle of Bukavu! The local residents like to celebrate and they adore welcoming tourists and revealing to them regional traditions.