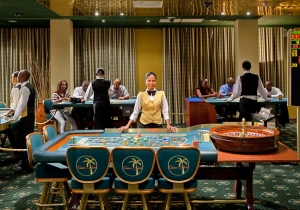 Casino Kigali & Lemigo Hotel
Located on one of the most beautiful capital city's boulevards, in Kacyiru business district, Lemigo hotel is one of the best resorts in the city. Enthusiasts for big thr …
0 reviews
Rwanda
Lemigo Hotel, Kimirura, KG 624 St 00000 Kigali
110mi.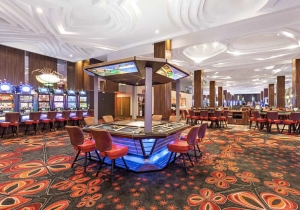 King's Casino Mwanza
The New Mwanza Hotel and the King's Casino are located in the heart of the city of Mwanza, 7 km away from the city airport and only 1 ½ km walk from the shores of Lake Vi …
0 reviews
Tanzania
Mirongo, 00000, Mwanza,
251mi.
With 659000 inhabitants after the last census, Bujumbura is a big town. It can be discovered in the Bujumbura district (Burundi).

There isn't a casino in Bujumbura and that's a pity! But there is no reason to worry, there's a fabulous surrounding casino, Casino Kigali & Lemigo Hotel.

In most casinos, you'll generally come across the popular established games: Roulette, Blackjack, Poker, etc. Don't worry about asking the croupier for advice. They will explain the rules to you extensively.

You'll just need a small amount of cents to play a slot machine and get the amazing opportunity to acquire the prize pot. Combined with the classic rollers, you'll also find more modern machines like video poker and video rollers.

There are an awful lot of fascinating spots and monuments in Bujumbura. Truly get involved in your stay and have a large amount of fun exploring them!

With such a huge amount of choice, (bars, shops, restaurants, leisure activities and shows, etc.), you're not likely to become bored whilst you're in Bujumbura!

So, to get the most out of Bujumbura, make certain you don't overlook Rusizi National Park, Livingstone-Stanley Monument, Augustine Tours, Reptile Park and Monument de l'Unité as they're worthwhile things to take in!

Regional gastronomic dishes are really worth sampling. Make the most of your holiday and enjoy discovering and tasting them.

In Bujumbura, you will have an exceptional time in the town's many nightlife havens, clubs and bars. Partying is customary here, and vacationers receive a warm welcoming from the local residents. You'll without a doubt enjoy this warm and friendly experience.