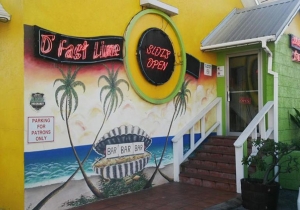 D' Fast Lime Casino Bridgetown
Bahamas D 'Fast Lime Casino is located in Christ Church Barbados, a top tourist attraction of the Lesser Antilles. Its gambling area includes slot machines combined with …
0 reviews
Barbados
Hastings Main Road 00000 Christ Church
1mi.
Barbados
Worthing Main Road 00000 Christ Church
3mi.
Treasure Bay Casino Santa Lucia
Take part in exciting activities and satisfy your gaming passion at the Treasure Bay Casino in the Baywalk Shopping Mall. The property is conveniently located in Rodney B …
0 reviews
Santa Lucia
Castries-Gros Islet Hwy 00000 Gros Islet
112mi.
France
24 Rue des Bougainvilliers 97229 Les Trois-Ilets
139mi.
France
Rue des Alizés 97233 Schoelcher
143mi.
Trinidad and Tobago
Fiesta Plaza Movietowne, Invaders Bay, Audrey Jeffers Highway 00000, Port of Spain
212mi.
Chaguanas Princess Casino
The Chaguanas Princess Casino is located in Chaguanas, Trinidad and Tobago. You will find nearly 7 000 square feet dedicated to gambling. You will have access to gaming t …
0 reviews
Trinidad and Tobago
Endavour Road, Price Plaza 00000 Chaguanas
214mi.
France
Lieu-dit Sainte-Marthe 97118 Saint François
244mi.
Casino Cogit du Gosier Guadeloupe
The Cogit group's Gosier-les-Bains casino in Guadeloupe welcomes you to the center of the Pointe de la Verdure hotel zone. In terms of games, it offers nearly 174 slot ma …
0 reviews
France
43 Pointe de la Verdure 97190 Le Gosier
249mi.
Positioned in Barbados, (in the Saint Michael district), Bridgetown is a big town containing some 93000 inhabitants.

The 2 well-established casinos in Bridgetown (D' Fast Lime Casino Bridgetown and Lucky Horseshoe Saloon & Casino Bridgetown) as expected provide many kinds of betting tables plus plenty of slot machines. But did you realise that live shows, snack foods, surprise games or happy hours are organised throughout the year?

In the vast majority of casinos, you'll effortlessly discover classic tables such as Poker, Blackjack, Roulette and often many others, for that matter. If you are not comfortable getting started by yourself, you can check in with a croupier for information. They'll be pleased to show you the basics.

When mentioning casinos, we immediately see slot games. They have for a very long time been the top appeal in casinos and it's clear why. The minimum bet is just a tiny number of cents but the jackpot can be massive.

Just like in all seaside areas, in Bridgetown you can choose between the beach, water sports, chilling out and not surprisingly, electrifying stays at the casino! Going for a walk is another fulfilling activity as you will find many bars, shops and restaurants to truly make your stay remarkable.

There are an awful lot of fascinating places and monuments in Bridgetown. Make the most of your stay and have fun discovering them!

With so many options, (bars, shops, shows, leisure activities and restaurants, etc.), you're unlikely to become bored whilst you're in Bridgetown!

When you go to places in Bridgetown, ensure that you do not skip Kensington Oval, Parliament Buildings, Barbados Garrison, Jewish Synagogue and Stavronikita.

Enjoy the regional culinary treats. You're certain to find them unforgettable.

If you love to party, make certain you do not skip the large quantity of clubs, bars and nightlife havens to be found in the centre of Bridgetown. You're sure to enjoy yourself with the welcoming local residents of Bridgetown!