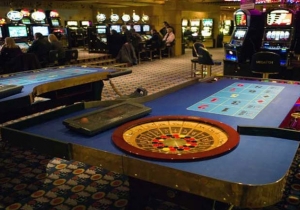 Senegal
Route de Saly, Saly Nord, 00000, Sali
202mi.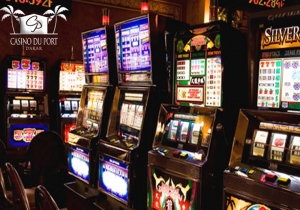 Casino du Port Dakar
The Casino du Port is located in the heart of Dakar to provide pleasure and relaxation to its clients. A nice selection of games is available in the gambling room with a …
2 reviews
Senegal
19 Boulevard de la Liberation - X avenue Fadiga BP 8099 Dakar
229mi.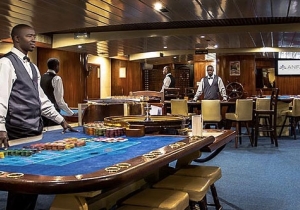 Café de Rome Casino Dakar
The Casino Café de Rome is a stylish entertainment place in the heart of Dakar, located near the business district and the sea. It offers a serious choice over 80 fruit m …
0 reviews
Senegal
30, Boulevard de la République, 9003, Dakar
229mi.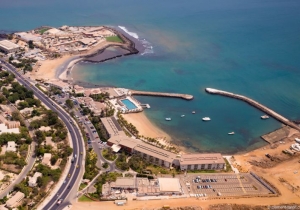 Casino & Resort Terrou-Bi - Dakar
Located on one of the most beautiful beaches in the region, hotel Terrou-Bi Beach & Casino ***** Dakar located oceanfront, near the city center, invites you to discover i …
0 reviews
Senegal
Boulevard Martin Luther King 1179 Dakar
231mi.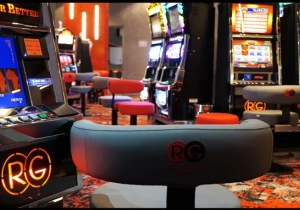 Red Games Casino Dakar
The Red Games Casino of Dakar is ideally located in the Sea Plaza Shopping Center. It will welcome you every day from noon until 4am on weekdays and 5am on weekends. Its …
0 reviews
Senegal
Dakar Centre Commercial Sea Plaza Corniche Ouest, Bld. Martin Luther King 4841 Dakar
232mi.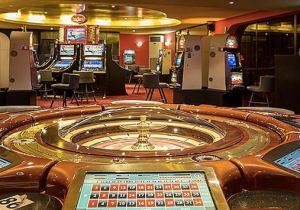 Cap Vert Casino Dakar & Hotel
The Anfa Group establishment is located in the neighborhood of Almadies and just less than half an hour drive from Dakar. The Airport Hotel offers various kinds of rooms. …
0 reviews
Senegal
Casino du Cap Vert, Route de Ngor 8099 Dakar
237mi.
With 400000 inhabitants at the previous census, Bissau is a big town. It is situated in the Bissau district (Guinea-Bissau).

Bissau doesn't have its own casino but that's not a problem. Luckily, Terrou Saly Casino M'Bour, Casino Du Port Dakar, Café De Rome Casino Dakar, Casino & Resort Terrou-Bi - Dakar and Red Games Casino Dakar are extremely nearby.

In most gambling establishments, you'll usually find the notable established games: Roulette, Blackjack, Poker, etc. Don't be concerned about asking the croupier for pointers. They will clarify the rules to you thoroughly.

Whether it's with an LCD screen or simply ordinary, there are a number of sorts of separate slot machines. But the important thing is not what kind it is, it's of course the prize! A few cents will be plenty to play, so come and try your luck!

One thing that is splendid in a seaside destination like Bissau, is that you can have an exciting time at the local casinos, have a go at water sports and completely chill out. That's without mentioning strolling down the local streets which are lined with an array of shops and stopping for a bite in the bars and restaurants.

The town of Bissau has myriad cultural and historical points of interest. This is an optimal chance to explore the rich past and culture it contains.

Bissau is a true haven for holidaymakers! Without any doubt, in addition to its shops and restaurants, Bissau has so much to keep you busy with all the entertainment and activities at your disposal.

If you would like to fully enjoy Bissau, there are some things that you certainly must see, notably Igreja Catolica da Bissau, Mercado Central, Bissau Main Market, Mesquita Bissau and Fortaleza de Sao Jose da Amura!

Enjoy the local culinary treats. You'll undoubtedly find them remarkable.

In Bissau, you will have a splendid experience in the gorgeous town's many bars and clubs. Partying is the tradition here, and guests enjoy a friendly welcome from the locals. You'll without doubt take pleasure in this warm and friendly experience.