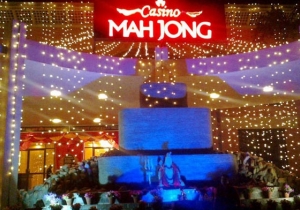 Nepal
Soaltee Crown Plaza 97701 Kathmandu
54mi.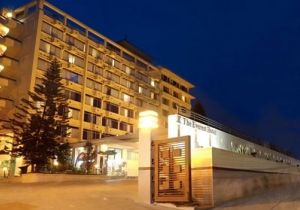 Nepal
New Baneswor, 0000, Kathmandu
54mi.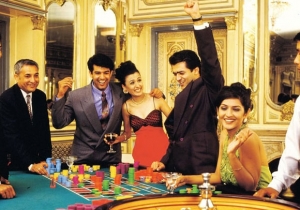 Casino Royale Yak & Yeti Hotel
Within the Yak & Yeti Hotel in Kathmandu, the Casino Royale is open 24/7. Fond of Blackjack, Baccarat, Roulette, Pontoon or Kitty? Gaming tables are dedicated to all of t …
0 reviews
Nepal
Durbar Marg 44600 Kathmandu
55mi.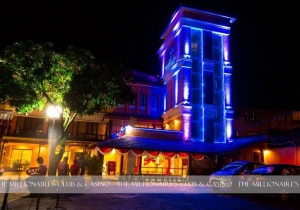 Nepal
Lazimpat Rd Lazimpat 44600 Kathmandu
56mi.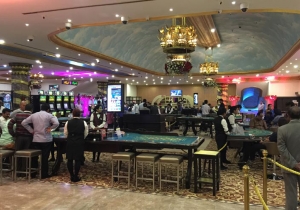 Nepal
Taragaon Boudha Box 9609, Taragaon 44601 Kathmandu
57mi.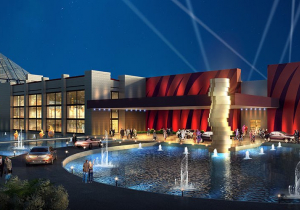 Tiger Palace Resort & Casino
Tiger Palace Resort & Casino is located in Bhairahawa, Nepal. It is only 8 kilometers from the border between India and Nepal. The casino has three distinct game rooms: m …
0 reviews
Nepal
Tilottama - 17, Rupandehi 32900 Bhairahawa
95mi.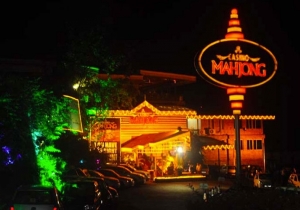 Casino Mahjong Sikkim
The Casino Mahjong Sikkim is located in the Mayfair Spa Resorts & Casino in India. The Casino of 7,000 square feet has 15 live gaming tables, a poker room with seven tabl …
0 reviews
India
Lower Samdur Block, Ranipool 00000 Gangtok
229mi.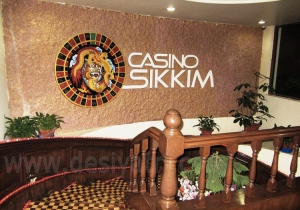 Casino Sikkim
The Casino Sikkim is located on the 1st floor of the Royal Plaza Hotel in the Estern Himalayas in India. The casino has several slot machines and gaming tables on which y …
0 reviews
India
Derali, Upper Syari, 00000 Gangtok,
230mi.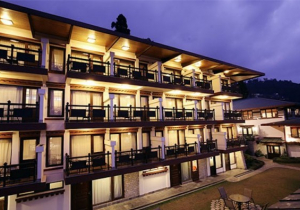 Deltin Denzong Casino
Deltin Denzong Casino is located in Gangtok, the capital of Sikkim. It opened at the beginning of 2017. It is established in a five-star hotel with 25 spacious andelegant …
0 reviews
India
Cherry Banks 737101 Gangtok
230mi.
The stunning town of Birganj is nestled in the Parsa district (Nepal). With 136000 inhabitants, it is considered a big town.

In most casinos, you'll have no trouble finding conventional tables including Poker, Roulette, Blackjack and often a great range of others. If you're uneasy about getting started by yourself, you can always approach a croupier for information. They'll be happy to show you the basic ideas.

Whether it's with an LCD screen or simply ordinary, there are all forms of assorted slot machines. But the important thing isn't its aesthetics, it's without a doubt the prize pot! A few cents will be plenty to play, so come by and play!

The location of Birganj has many cultural and historic sites. This is an excellent opportunity to explore the rich culture and past it contains.

Birganj is blessed to have lots of sights: bars, shops, shows and restaurants, etc. Don't worry, you won't become bored!

When you're in Birganj, do not miss Portail de la frontière Indo-népalaise, Ghadiarwa Pokhari, Shree Gahawamai Temple, Ghantaghar (Clock Tower) and Ghadiarwa Park, Birgunj.

Enjoy the local cuisine, you will definitely not regret it!

In Birganj, you will have an unbelievable time in the town centre's many clubs and nightlife havens. Partying is traditional here, and holiday-makers get a friendly welcome from the local people. You'll definitely appreciate this friendly and warm experience.