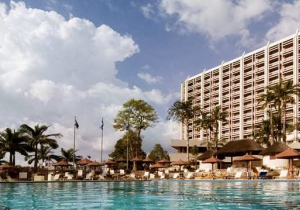 Nigeria
1 Aguiyi Ironsi Street, Maitama, 900001, Abuja,
228mi.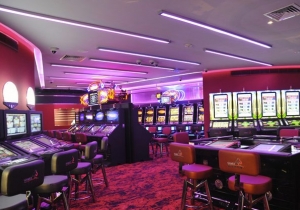 El Barco Casino Malabo
Welcome to El Barco Casino of Malabo. This is the ideal place for casino games enthusiasts. The property is located in Malabo, Equatorial Guinea. The property is spacious …
0 reviews
Equatorial Guinea
Airport Main High Way, 00000, Malabo
277mi.
Benin City can be discovered in the Edo State (Nigeria). It's big town, containing a sum total 1,06 million people.

Benin City hasn't got its own casino but that's nothing to be concerned about. Thankfully, The Federal Palace Casino & Hotel Lagos, Benin Marina Casino & Hotel Cotonou, Jacaranda Casino Abuja, Hilton Transcorp Hotel & Casino Abuja and El Barco Casino Malabo are not far away.

In most casinos, you'll often come across the famous classic games: Poker, Blackjack, Roulette, etc. Don't be afraid to approach the croupier for advice. They can clarify the principles to you extensively.

When thinking about casinos, we suddenly think about slot machines. They have for a long time been the foremost attraction in casinos and it's obvious why. The minimum bet is only a few cents but the prize can be immense.

The location of Benin City has a variety of historic and cultural places to see. This is an excellent opportunity to discover the ample history and culture it contains.

With so many options, (bars, shops, shows and leisure activities, etc.), you won't be getting bored during your visit in Benin City!

You'll probably come across a wide variety of must-see places in Benin City but the most well-known are definitely Benin National Museum, Blue Edge Night Club, Sizzlers, Hexagon and Kada Cinemas.

Test out the local food, you will certainly not regret it!

Offering a festive, friendly and warm atmosphere, Benin City is ideal for an unbelievable evening out. What's more, you will have a magnificent time at the town's clubs and bars deep into the night…