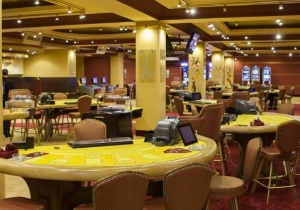 Parisian Casino Tsakhkadzor
The Parisian Casino welcomes you throughout the year in a refined and pleasant atmosphere! The property has several slot machines and table games such as blackjack and ro …
0 reviews
Armenia
2 Saralanj Street - Tsakhkadzor
271mi.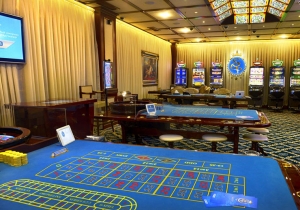 Armenia
34/1 Building, Tandzaghbyuri St 2310 Tsaghkadzor
273mi.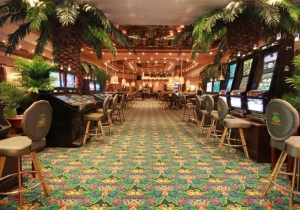 Shangri La Casino Yerevan
Situated in one of the most picturesque places of Armenia, the Shangri-La Casino of Yerevan is an establishment that applies the luxury code literally. There, you could f …
0 reviews
Armenia
Verin Ptghni 2228, 00000, Yerevan
279mi.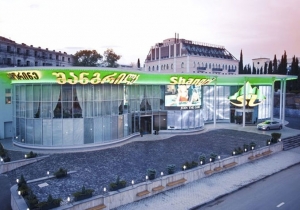 Shangri La Casino Tbilisi
The Shangri La Casino of Tbilisi is located in the heart of the historic district of the Hungarian capital and near several famous sites such as the Peace Bridge and the …
1 reviews
Georgia
River Mtkvari Right Embankment The Bridge of Peace, 0105, Tbilisi
280mi.
Tbilissi Ambassadori Casino
The Ambassadori Casino opened in early 2017 in Tbilisi, Georgia. This brand new gaming establishment welcomes you in an atmosphere of elegance and luxury! Find inside thi …
0 reviews
Georgia
17 Ionae Shavteli Street 0105 Tbilissi
280mi.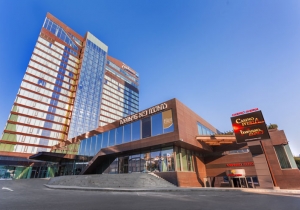 Georgia
Rose revolution square, 0108, Tbilisi
280mi.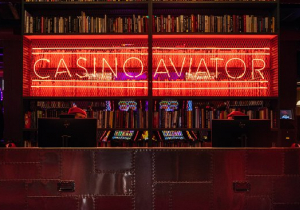 Casino Aviator
Casino Aviator opened its doors in the new Stamba Hotel in Tbilisi, Georgia, in early June 2018. The building was the headquarters of a former Soviet-era publishing house …
0 reviews
Georgia
14 M.Kostava St. 0108 Tbilisi
281mi.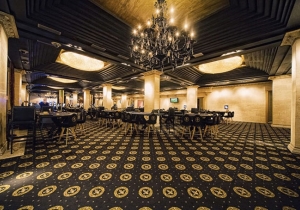 Georgia
1.26 May Square 0171 Tbilisi
282mi.
Having 2,05 million inhabitants after the last count, Baku is a big town. It can be discovered in the Bakou district (Azerbaïdjan).

There isn't a casino in Baku and that is unfortunate! But there is no need to worry, there are some extraordinary nearby gambling venues, like Parisian Casino Tsakhkadzor, Senator Golden Palace Casino Tsaghkadzor, Shangri La Casino Yerevan, Shangri La Casino Tbilisi and Iveria Casino Tbilisi & Radisson Blu Hotel.

In most casinos, you'll often find the popular classic games: Roulette, Poker, Blackjack, etc. Don't be shy to approach the croupier for instructions. They can explain the principles to you at length.

Whether it's with an LCD screen or just ordinary, there are numerous forms of different slot machines. But the most important thing isn't what it looks like, it's the prize pot of course! A small amount of cents will be a sufficient amount to play, so come and try it out!

Just like in all seaside areas, in Baku you're able to swap between water sports, chilling out, the beach and naturally, thrilling days at the casino! Going for a stroll is another fulfilling thing to do as you'll find many restaurants and shops to really make your stay remarkable.

The town of Baku has various cultural and historical places to see. This is an ideal opportunity to look into the deep culture and past it contains.

One thing is beyond doubt, there is no way to get bored in Baku with all the phenomenal entertainment that is routinely put together, recreational experiences which you can try as well as the restaurants and shops spaced out around town.

You'll notice a wide array of must-see places in Baku but the most well-known are definitely Old City Baku, Baku Boulevard, Heydar Aliyev Cultural Center, Flame Towers and Gobustan Rock Art.

The local culinary treats are truly worth tasting. Make the most of your trip and enjoy tasting and discovering them.

Boasting a warm, friendly and festive atmosphere, Baku is perfect for a big evening out. What's more, you will have a magnificent time in the town centre's clubs and bars deep into the night…