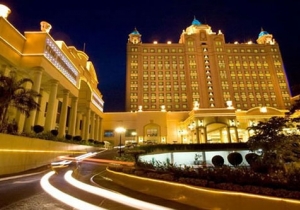 Philippines
Salinas Dr, Cebu City, 6000, Cebu,
69mi.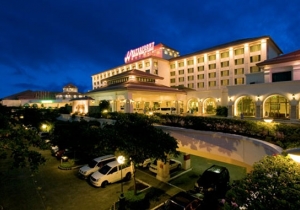 Waterfront Casino & Hotel Mactan
Located across Mactan Cebu international airport in Lapu-Lapu city, Philipines, the Waterfront Casino & Hotel Mactan hosts the Filipino Casino Mactan in it's lobby level. …
0 reviews
Philippines
Airport Road, Mactan, Lapu-Lapu City, Cebu, 6015, Lapu-Lapu,
73mi.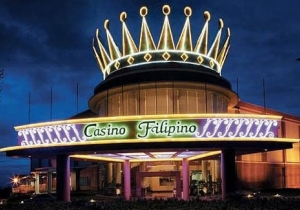 Filipino Casino Tagaytay
The Filipino Casino is located in Tagaytay City, Southern Tagalog, Philippines and is open daily 24 hours. Its casino has about 431 slot and video poker machines and near …
0 reviews
Philippines
Aguinaldo Highway Tagaytay Kaybagal South, 00000, Tagaytay,
273mi.
Philippines
Alabang, Zapote Road, - Las Pinas
291mi.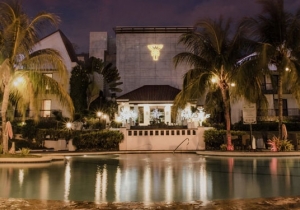 Thunderbird Resorts Rizal
The Thunderbird Resort welcomes you in Rizal, Philippines. The Casino of the venue offers several games such as numerous slot machines and gaming tables on which you can …
0 reviews
Philippines
Eastridge Avenue, 00000, Binangonan, Rizal,
291mi.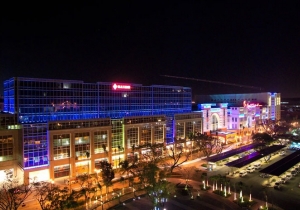 Resort World Manila
Resort World Manila is the Philippines's first and largest integrated resort and casino. Ideally situated in Manila, this important resort boasts three hotels: The Reming …
0 reviews
Philippines
Newport Boulevard, Pasay, 00000, Manila,
296mi.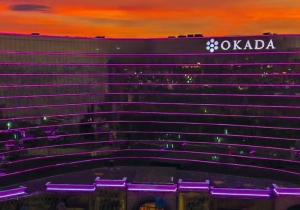 Manila Okada Casino & Tiger Resort
The Manila Okada Casino & Tiger Resort welcomes you throughout the year with an unforgettable gaming experience. Find more than 3,000 slot machinesand 500 gaming tables i …
0 reviews
Philippines
Entertainment City 1701, New Seaside Dr, Parañaque, Metro Manila - Manila
297mi.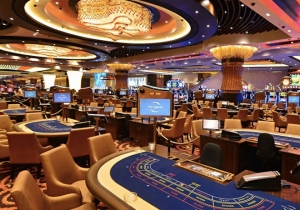 Philippines
Aseana Avenue corner Entertainment City, Pasay City, Philippine, Roxas Blvd, Paranaque, Parañaque, - Manila
297mi.
Solaire Resort & Casino Paranaque
The Solaire Resort & Casino Manila is a new complex of 488 rooms located on the Parañaque City Bay in the Philippines, it is a high place of entertaining. It has got a la …
0 reviews
Philippines
Aseana Ave, Parañaque, Metro Manila, 00000, Paranaque,
297mi.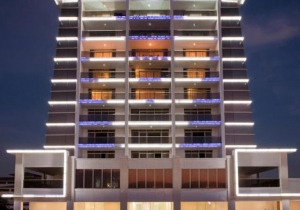 Midas Casino & Hotel Pasay
Midas Casino and Hotel welcomes you every day 24 hours a day in its establishment. Its casino has about 310 slots and video poker machines and near 54 gaming tables. The …
0 reviews
Philippines
1501 Roxas Boulevard, Metro Manila 1300, Pasay,
298mi.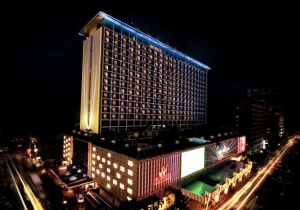 Philippines
United Nations Avenue, Corner Ma.Orosa Street, Ermita, Metro Manila, 1000, Manila,
301mi.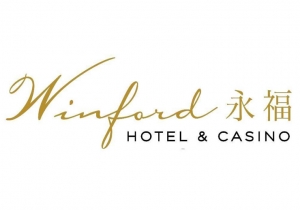 Winford Casino & Hotel Manila
The Winford Casino & Hotel is a Palace located on the ancient site of the Hippodrome of San Lazaro. The establishment welcomes you in a warm atmosphere! Find 600 slot mac …
0 reviews
Philippines
Brgy. 350, Santa Cruz - Manila
302mi.
Apoview Casino & Hotel Davao
The Apo View Hotel & Casino welcomes you every day of the week, all day long. Situated in the heart of Davao City's central business district, you will find everything yo …
0 reviews
Philippines
J Camus Ext., Poblacion District, Davao del Sur 8000, Davao,
307mi.
Filipino Casino Davao
Davao Casino Filipino is situated in the Grand Regal Hotel, close to the Mindanao Taoist Temple and the Victoria Plaza. The Casino has about 206 slot machines and 17 gami …
0 reviews
Philippines
Davao Grand Regal Hotel Lanang, 00000, Davao,
307mi.
With 512000 inhabitants after the former count, Bacolod City is a big town. It can be discovered in the West Visayas district (Philippines).

Are you aware of the procedures of Roulette, Blackjack and Poker? It doesn't matter either way: the croupiers are always there to help you out. They'll explain the procedures to you during the game and you're bound to swiftly start to have a good time.

Whether it's boasting a display screen or simply ordinary, there are numerous forms of separate slot machines. But the relevant thing is not its looks, it's the jackpot of course! A few cents will be adequate to take part, so come and try it out!

One thing that's great about a seaside place like Bacolod City, is the simple fact that you can go and have a stimulating time at the casinos, have a go with water sports and really wind down. That's not to mention taking a wander down the streets which are packed with an array of stores and stopping off for a drink in the restaurants and bars.

Get the best out of your visit in Bacolod City and witness its architectural mastery. You'll realise, the town's history is truly absorbing!

Bacolod City is a true heaven for holidaymakers! Of course, in addition to its bars and shops, Bacolod City has heaps to keep you busy with all the activities and shows available to you.

In order to really engage with Bacolod City, make certain that you don't overlook San Sebastian Cathedral, Capitol Lagoon Park, Negros Museum, SM City Bacolod and Laguerta Home of the Vintage Glasses Museum as they are recommended things to enjoy!

Experience the local gastronomic cuisine, you surely won't regret it!

In Bacolod City, you're bound to have a great time in the stunning town centre's many clubs and bars. To party is a tradition here, and visitors receive a warm welcoming from the local residents. You'll without doubt enjoy this warm and friendly experience.