Apoview Casino & Hotel Davao
The Apo View Hotel & Casino welcomes you every day of the week, all day long. Situated in the heart of Davao City's central business district, you will find everything yo …
0 reviews
Philippines
J Camus Ext., Poblacion District, Davao del Sur 8000, Davao,
136mi.
Filipino Casino Davao
Davao Casino Filipino is situated in the Grand Regal Hotel, close to the Mindanao Taoist Temple and the Victoria Plaza. The Casino has about 206 slot machines and 17 gami …
0 reviews
Philippines
Davao Grand Regal Hotel Lanang, 00000, Davao,
137mi.
Philippines
Fuente Osmena Rotunda Cebu City, Central Visayas, 00000, Cebu,
151mi.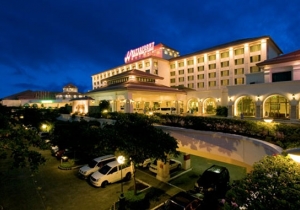 Waterfront Casino & Hotel Mactan
Located across Mactan Cebu international airport in Lapu-Lapu city, Philipines, the Waterfront Casino & Hotel Mactan hosts the Filipino Casino Mactan in it's lobby level. …
0 reviews
Philippines
Airport Road, Mactan, Lapu-Lapu City, Cebu, 6015, Lapu-Lapu,
152mi.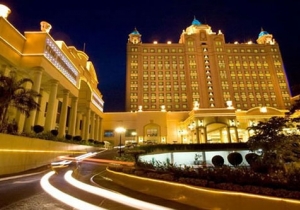 Philippines
Salinas Dr, Cebu City, 6000, Cebu,
152mi.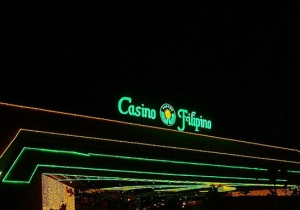 Filipino Casino Bacolod
Casino Filipino in Bacolod welcomes you in its venue in the Philipines. It has about 260 slot machines and 23 gaming tables on which you can practice Pai Gow Poker, Ponto …
0 reviews
Philippines
Hotel Goldenfield Commercial Complex, Singcang, 00000, Bacolod,
187mi.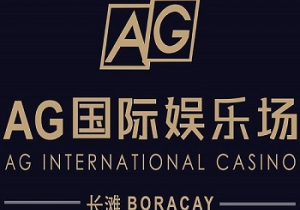 AG INTERNATIONAL CASINO BORACAY
AG International Casino Boracay is the only casino in Boracay, Philippines. You will find it in the Crown Regency Resort. The establishment is a ten minute walk from the …
0 reviews
Philippines
Station 2 Main Road Balabag 5608 Boracay
298mi.
The stunning haven of Bacolod is positioned in the West Visayas district (Philippines). Containing 512000 inhabitants, it is deemed a big town.

You won't find a casino in Bacolod. But Apoview Casino & Hotel Davao, Filipino Casino Davao, Vip Club Casino & Rajah Park Hotel Cebu, Waterfront Casino & Hotel Mactan and Filipino Casino & Waterfront Hotel Cebu are extremely nearby.

In the bulk of casinos, you'll have no problem finding popular tables including Roulette, Poker, Blackjack and often a great range of others, for that matter. If you are apprehensive about starting out by yourself, you can approach a croupier for guidance. They'll be pleased to teach you about the basics.

When chatting about casinos, we straight away see slot machine games. They have long been the star of casinos and it's pretty obvious why. The minimum bet is merely a few cents but the prize can be enormous.

In Bacolod, you will have an amazing time finding the stores and many bars and restaurants. To completely get the most out of of your stay, you can enjoy dividing your time between water sports, chilling out and fun at the casino!

As you most likely know, Bacolod has a rich past and a wealth of monuments and remarkable sites to uncover. Give some thought to selecting a guide prior to arriving, so that you'll be able to be informed about all the fascinating things which go to constitute the parts of Bacolod.

Bacolod is blessed to have lots of points of interest: bars, shops, shows and restaurants, etc. Don't worry, you won't be bored!

You'll probably come across a wide range of essential spots to go to in Bacolod but the best known are certainly San Sebastian Cathedral, Capitol Lagoon Park, Negros Museum, SM City Bacolod and Laguerta Home of the Vintage Glasses Museum.

Sample the native culinary specialities. You're sure to find them difficult to forget.

If you enjoy meeting new people, you're sure to love the bars and clubs in the heart of Bacolod! The local residents enjoy the chance to party and they love to welcome tourists and show them the regional traditions.