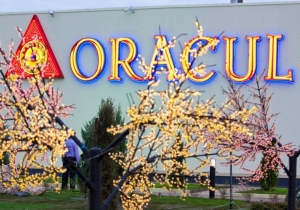 Oracul Casino Azov-City
The Oracul is the first casino to open its doors in Azov City, a special gambling zone in Southwestern Russia. The casino's gaming offer is very diverse. It offers numero …
0 reviews
Russia
Molchanovka Shcherbinovskiy Area Azov City Gambling Zone Azov
41mi.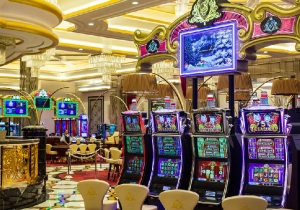 Sochi Casino & Resort
Welcome to the upscale Sochi Casino in the heart of the luxurious Gorki Gorod station in Sochi, in Russia. The staff of this huge gaming complex is trained to meet the mo …
0 reviews
Russia
51 Estonskaya Street, Estosadok Village Krasnaya Polyana Sochi
239mi.
The striking town of Azov can be found in the Azovsky district (Russia). With 83000 inhabitants, it is deemed a big town.

There are zero casinos in Azov. But Shambala Casino Azov-City, Nirvana Casino Azov-City and Oracul Casino Azov-City are quite close by.

In the bulk of casinos, you'll easily locate traditional gaming tables and this means Blackjack, Poker, Roulette and often a broad variety of others, for that matter. If you are uncomfortable starting out by yourself, you can always approach a croupier for help. They'll be more than happy to show you the basic concepts.

Whether it's with an LCD screen or simply classic, there are many kinds of different slot machine games. But the important thing isn't what sort it is, it's of course the prize pot! A small amount of cents will be a sufficient amount to play, so come by and have a go!

Make the most of your visit in Azov and examine its architectural mastery. You're bound to find out, the town's history is rather amazing!

Something is guaranteed, there really is not a way of getting fed up in Azov with all the activities that are constantly arranged, recreational experiences which you can try out and also the shops and bars strewn about town.

When you're in Azov, do not miss Azov Museum of Local Lore, Azov Historical Archeological and Paleontological Museum-Reserve, Powder Cellar Museum, Observation Deck and Aleksey Gates.

Check out the local foods, you will surely not regret it!

With a warm and festive ambience, Azov is ideal for a superb evening out. Furthermore, you'll have an astonishing time at the town's bars and clubs deep into the night…