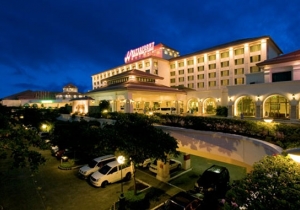 Waterfront Casino & Hotel Mactan
Located across Mactan Cebu international airport in Lapu-Lapu city, Philipines, the Waterfront Casino & Hotel Mactan hosts the Filipino Casino Mactan in it's lobby level. …
0 reviews
Philippines
Airport Road, Mactan, Lapu-Lapu City, Cebu, 6015, Lapu-Lapu,
24mi.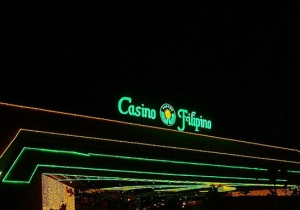 Filipino Casino Bacolod
Casino Filipino in Bacolod welcomes you in its venue in the Philipines. It has about 260 slot machines and 23 gaming tables on which you can practice Pai Gow Poker, Ponto …
0 reviews
Philippines
Hotel Goldenfield Commercial Complex, Singcang, 00000, Bacolod,
53mi.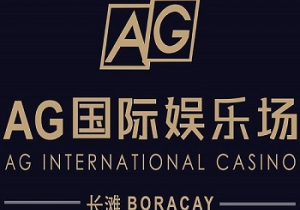 AG INTERNATIONAL CASINO BORACAY
AG International Casino Boracay is the only casino in Boracay, Philippines. You will find it in the Crown Regency Resort. The establishment is a ten minute walk from the …
0 reviews
Philippines
Station 2 Main Road Balabag 5608 Boracay
155mi.
Filipino Casino Davao
Davao Casino Filipino is situated in the Grand Regal Hotel, close to the Mindanao Taoist Temple and the Victoria Plaza. The Casino has about 206 slot machines and 17 gami …
0 reviews
Philippines
Davao Grand Regal Hotel Lanang, 00000, Davao,
273mi.
Apoview Casino & Hotel Davao
The Apo View Hotel & Casino welcomes you every day of the week, all day long. Situated in the heart of Davao City's central business district, you will find everything yo …
0 reviews
Philippines
J Camus Ext., Poblacion District, Davao del Sur 8000, Davao,
273mi.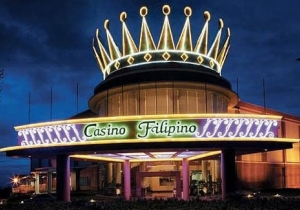 Filipino Casino Tagaytay
The Filipino Casino is located in Tagaytay City, Southern Tagalog, Philippines and is open daily 24 hours. Its casino has about 431 slot and video poker machines and near …
0 reviews
Philippines
Aguinaldo Highway Tagaytay Kaybagal South, 00000, Tagaytay,
307mi.
The impressive haven of Asturias is located in the Cebu district (Philippines). Holding 48000 inhabitants, it is thought of as a medium town.

Regrettably, there aren't any casinos in Asturias. There are, having said that, nearby venues including Filipino Casino & Waterfront Hotel Cebu, Vip Club Casino & Rajah Park Hotel Cebu, Waterfront Casino & Hotel Mactan and Filipino Casino Bacolod.

Along with caring for the games, the croupiers are always available to clarify the rules if you'd like them to do that. So even if you find you do not know the procedures of Blackjack, Poker or Roulette, don't be nervous, the methods and procedures of these classic games will soon become clear!

Whether it's standard or with an LCD screen, there are many sorts of separate slot machines. But the important thing is not what it looks like, it's the jackpot without doubt! A couple of cents will be plenty to play, so come and try it out!

As is true for most seaside places, in Asturias it's possible to swap between water sports, chilling out, the beach and ultimately, thrilling visits to the casino! Taking a stroll is also satisfying as you will come across many restaurants and bars to truly make your visit remarkable.

As you're most likely aware, Asturias offers a rich history and a wealth of monuments and significant sites to uncover. Think about getting a guide before you get there, so you can brush up on all the exciting things which go to constitute the wonders of Asturias.

Something is assured, there really isn't a way to get fed up in Asturias with all the fantastic activities that are regularly planned, relaxation experiences which you can try and also the restaurants and bars dotted around the town.

If you'd like to fully experience Asturias, there are some things which you truly must see, specifically Kalanggaman Islet, Basilique de l'Enfant Saint (, Ayala Center Cebu, Tumalog Falls  and Pescador Island!

Local culinary treats are truly worth trying. Get the best out of your stay and make sure you taste and discover them.

If you like socialising, you're likely to appreciate the nightlife havens and clubs in the buzzing centre of Asturias! The local people like to celebrate and they love to greet tourists and reveal to them the regional traditions.