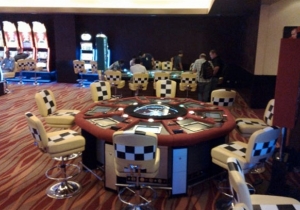 Djibouti
Djibouti, 1960, Djibouti
99mi.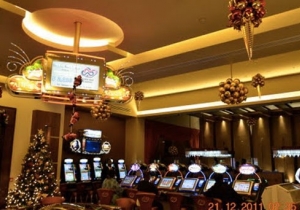 Aden Bay Casino Djibouti & Hotel
The Sheraton Djibouti Hotel greets you in its all comfort rooms with several services and leisure activities on offer : casino, fitness center, Spa, outdoor pool, private …
0 reviews
Djibouti
Plateau de Serpent, 00000, Djibouti
101mi.
Assab can be discovered in the South Denkalya district (Eritrea). It is actually a big town, with a sum total 75000 individuals.

Assab doesn't actually possess its very own casino but there's no reason to be worried. Fortunately, Safari Casino Club Djibouti & Palace Kempinski and Aden Bay Casino Djibouti & Hotel are very close by.There isn't a casino in Assab and that's a pity! But no reason to stress, there are some extraordinary casinos not too far away, particularly Safari Casino Club Djibouti & Palace Kempinski and Aden Bay Casino Djibouti & Hotel.

In most casinos, you'll have no issue finding traditional tables such as Roulette, Blackjack, Poker and often a great variety of others. If you're uneasy about starting out by yourself, you can approach a croupier for support. They'll be very happy to show you the basics.

You'll just require a few cents to make use of a slot machine and gain the chance to win the jackpot. Coupled with the standard rollers, you will also discover more current machines such as video poker and rollers.

Something that is splendid about a seaside spot such as Assab, is that you can have a thrilling time at the local casinos, try out water sports and really chill out. Not to mention the choice of strolling through the roads which are lined with a wealth of stores and stopping for a drink in the bars and restaurants.

The town of Assab has myriad historic and cultural sites. This is a perfect opportunity to look into the ample past and culture it holds.

With so many options, (bars, shops, restaurants and leisure activities, etc.), you're unlikely to be bored whilst you're in Assab!

If you'd like to fully enjoy Assab, there are some things that you really must experience, particularly Port de Massawa, Port d'Assab, Island of Dese, Massawa and Nasair!

Have a sample of the local gastronomic cuisine, you certainly won't regret it!

In Assab, you will have a great time in the town's many clubs and nightlife havens. Partying is customary here, and guests enjoy a warm welcoming from the local people. You'll definitely enjoy this friendly and warm experience.