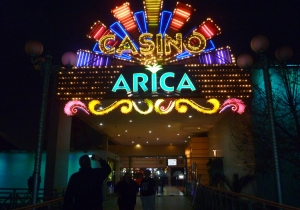 Chile
Avenida General Velásquez 955 1000000 Arica
164mi.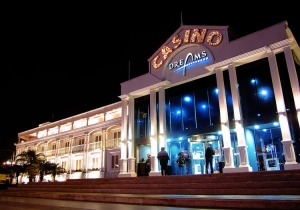 Dreams Casino Iquique
The Dreams Casino Iquique offers a full range of games, a chic environment, a helpful staff and many a la carte services. It is located a few meters from the Cavancha Bea …
0 reviews
Chile
Arturo Prat 2755 1100000 Iquique
280mi.
Situated in Peru, (in the Arequipa Region), Arequipa is a big town containing some 877000 inhabitants.

In Arequipa, you'll come across one casino: Palacio Royal Casino Arequipa. As well as gambling tables and slot games, this venue always hosts poker competitions and activities such as special evenings, concerts, happy hours, snacks, dinners and even surprise games.

In a casino, you'll frequently run into the well-known classic games: Blackjack, Poker, Roulette, etc. Don't be shy to ask a croupier for pointers. They can clarify the basic procedures to you at length.

You'll just need a few cents to check out a slot machine and gain the fantastic chance to get hold of the jackpot. On top of the conventional rollers, you'll also find more contemporary machines such as video rollers and video poker.

The town of Arequipa has myriad cultural and historic sites. This is a perfect chance to learn about the ample history and culture it contains.

One thing is assured, there really isn't a way of getting fed up in Arequipa with all the marvellous entertainment that is routinely organised, relaxation experiences which you could try and also the shops, restaurants and bars spaced out all around the town.

If you want to properly experience all of Arequipa, there are things which you certainly must experience, in particular Couvent Santa Catalina, Colca Canyon, Plaza de Armas, Historic Centre of Arequipa and Cathedral of Arequipa Museum!

Have a go with the local cuisine, you will surely not regret it!

If you love to celebrate, do not miss the wealth of nightlife spots and bars to be discovered in the centre of Arequipa. You're sure to have a great time with the cheerful local residents of Arequipa!