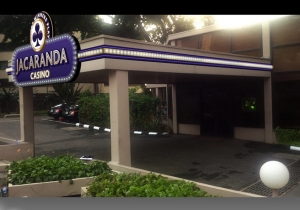 Jacaranda Casino Abuja
It is in the busiest area of Abuja that is situated the Jacaranda Casino. Hosted by the Sheraton Hotel & Towers, the game room, with its four restaurants and trendy bars, …
0 reviews
Nigeria
Abuja Sheraton Hotel & Towers Ladi Kwali Way 00000 Maitama Abuja
1589yd.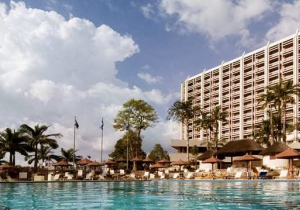 Nigeria
1 Aguiyi Ironsi Street, Maitama, 900001, Abuja,
1mi.
With 1,5 million inhabitants at the point of the last census, Abuja is deemed a big town. It is set in the Abuja district (Nigeria).

In Abuja, there are 2 casinos: Jacaranda Casino Abuja and Hilton Transcorp Hotel & Casino Abuja. Along with gambling tables and slot machines, these venues constantly arrange poker competitions and activities such as special evenings, concerts, happy hours, snacks, dinners, competitions and even surprise games.

In the bulk of casinos, you'll effortlessly discover classic tables and this means Blackjack, Poker, Roulette and often a great variety of others, for that matter. If you are uneasy about starting all by yourself, you can check with a croupier for help. They'll be delighted to show you the basic concepts.

You only want a small amount of cents to play the slot machine games and to gain the opportunity to land the jackpot. On top of the conventional rollers, you will also find more up-to-date machines like video poker and rollers.

Get the most out of your visit in Abuja and discover its architecture. You'll realise, the town's past is really exciting!

Abuja is blessed to have many attractions: bars, shops, restaurants and shows, etc. Don't fret, you won't be bored!

If you'd like to properly take in all of Abuja, there are some things that you certainly must see, chiefly National Mosque of Abuja, Zuma Rock, Usman Dam, Nike Art Gallery and An Noor Mosque!

Delight in the native culinary treats. You'll surely find them remarkable.

If you like socialising, you're likely to love the clubs and nightlife havens in the heart of Abuja! The locals enjoy the opportunity to party and they love to welcome tourists and show them the local traditions.