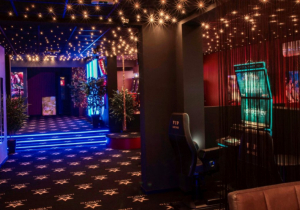 Kajot Intacto Ak Zagreb
A sizable network of slot clubs, casinos, and multipurpose entertainment venues is operated under the KAJOT brand. The automatic KAJOT INTACTO clubs offer top-notch servi …
0 reviews
Croatia
Nede Krmpotić 2, 10000, Zagreb, Croatia 10000 Zagreb
803mi.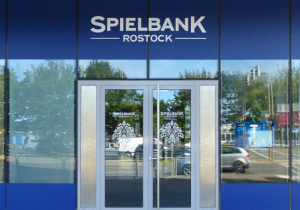 Spielbank Rostock
The newest casino operated by Spielbanken MV GmbH & Co. KG, Spielbank Rostock, has opened in Rostock, Germany. It features cutting-edge slot machines and electronic roule …
0 reviews
Germany
Spielbank Rostock Warnowufer 54, 18057 Rostock, Germany 18057 Rostock,
853mi.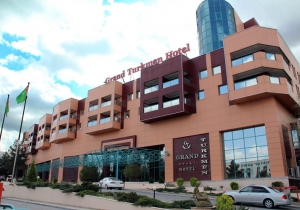 Turkmenistan
50, Gorogly street Ashgabat, 744000, Ashgabat,
960mi.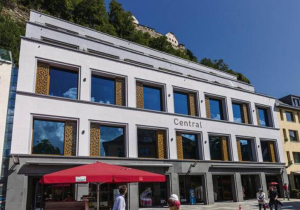 Castle Casino Vaduz
Castle Casino is located in the center of Vaduz, 25 miles from the Salginatobel Bridge, and is Liechtenstein's first and only casino that is entirely owned by Liechtenste …
0 reviews
Liechtenstein
Städtle 21, 9490 Vaduz, Liechtenstein 9490 Vaduz
1136mi.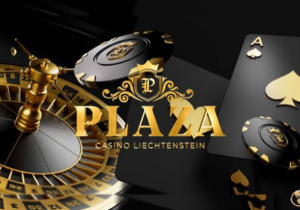 Plaza Casino Liechtenstein
Plaza Casino Liechtenstein billed as the country's first boutique casino, is located in Schaan, Liechtenstein, north of Vaduz, the capital of Europe's fourth-smallest cou …
0 reviews
Liechtenstein
Landstrasse 157, 9494 Schaan ,Liechtenstein. 9494 Schaan
1137mi.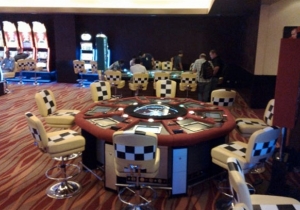 Djibouti
Djibouti, 1960, Djibouti
1152mi.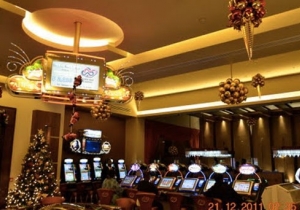 Aden Bay Casino Djibouti & Hotel
The Sheraton Djibouti Hotel greets you in its all comfort rooms with several services and leisure activities on offer : casino, fitness center, Spa, outdoor pool, private …
0 reviews
Djibouti
Plateau de Serpent, 00000, Djibouti
1152mi.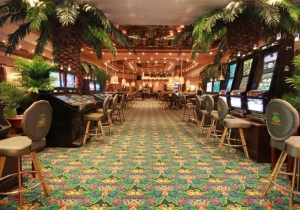 Shangri La Casino Yerevan
Situated in one of the most picturesque places of Armenia, the Shangri-La Casino of Yerevan is an establishment that applies the luxury code literally. There, you could f …
0 reviews
Armenia
Verin Ptghni 2228, 00000, Yerevan
1229mi.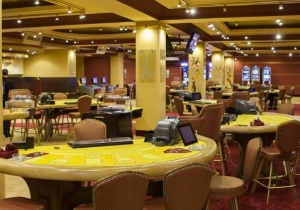 Parisian Casino Tsakhkadzor
The Parisian Casino welcomes you throughout the year in a refined and pleasant atmosphere! The property has several slot machines and table games such as blackjack and ro …
0 reviews
Armenia
2 Saralanj Street - Tsakhkadzor
1242mi.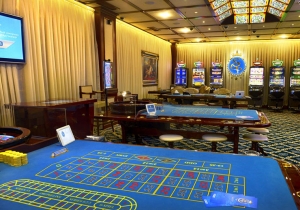 Armenia
34/1 Building, Tandzaghbyuri St 2310 Tsaghkadzor
1242mi.
Abu Dhabi is the biggest Emirate of the United Arab Emirates with a population of nearly 2,5 million.

Its city of 600,000 residents is modeled on the big metropolis such as Dubai or even Doha, characterized by magnificent skyscrapers on water.

You will find no casino at Abu Dhabi, as in the rest of the country, because of the country's legislation.

The persons wishing to play to slot machines, Blackjack, Roulette or other poker, usually go abroad especially in Europe.

By the way, all-inclusive "High roller" trips can be organized to play in European casinos.

In the city, you will find tons of activities to do, such as the visit of the F1 circuit, the spectacular malls, the Ferrari Museum or even the Waterworld park theme.
The history and religion are still present with the mosque CheikZayed or even the Emirates Palace and numerous archeological sites such as Al Ain and BaniYas, that highlight the items and vestiges of ancestral civilizations.

But Abu Dhabi isn't just resumed to its capital; the cities of As Sila, Tarif, Shas and Al Ain are also fabulous oasis to discover, in spite of the fact that there is still no casino.

If relaxation is the main word during your stay here, note that wonderful beaches are waiting for you. The hotels are also well equipped and will offer you all the accommodations for a very pleasant stay.