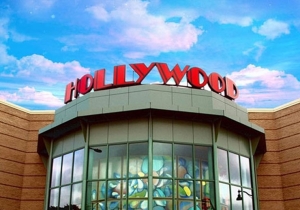 United States
500 Main St, 04401, Bangor, ME
Oxford Casino
The Oxford Casino is located in the Maine. The establishment opened its doors in 2012 and suggests several slots (class III machines, video poker) and table games includi …
0 reviews
United States
777 Casino Way, 04270, Oxford
The State of Maine (ME) is located in the extreme North East of the United States, on the shores of the Atlantic Ocean. The "Pine Tree State" has a population estimated at nearly 1,5 million. Its capital city is Augusta and its most populous one is Portland.

We count 2 gaming establishments in the State of ME.

The Hollywood Casino Hotel & Raceway is located in Bangor, along the Penobscot River. The casino features over 1,000 slot machines including video poker and other video games. The establishment provides also 148 luxurious rooms, 4 suites and 3 restaurants open daily. The Casino of Oxford is the Second gaming establishment. It was open in 2012 and suggests a faire amount of 850 slot machines as well as 26 table games including Craps, Roulette and Blackjack.

Despite a population of nearly 70,000, Portland remains the most populous city of ME. Located on the coast of the Atlantic Ocean, the city features many activities and offers the same benefits as a dynamic metropolis. The Old Town is surely the most popular place of Portland. It boasts cobblestone streets and 19th-century warehouses. Restaurants and bars could be found in and around the port. Visitors can also benefit from ferries and cruises experience. They can bring you on the Casco Bay Islands, a group pf Islands located off the coasts of Portland. Historical and picturesque they can be visited all year long. It is true that the marine atmosphere of Maine provide beautiful panoramas and landscapes such as Cape Elizabeth or the Eastern Promenade. The other popular attractions in Portland remain the Victoria Mansion and the museum of Art.

After visiting Portland, you should discover the amazing Acadia National Park. This natural wonder features amazing sceneries fill with Rocky Mountains, trails, trees and ponds. The activities are endless there between horseback riding, biking, hiking and rock climbing. Don't miss the Cadillac Mountain, Park Loop Road, Jordan Pond or Schoodic Point.

Finally, if you want to experience an unforgettable weekend gateway, you should definitely go to Kennebunkport. This typical coastal town provides beaches, restaurants, ports and lots of water activities. Fishing, sailing or sunbathing will be your favorite activities. There, you must visit the Dock Square, Gooch's Beach, Walker's Point or the Seashore Trolley Museum.