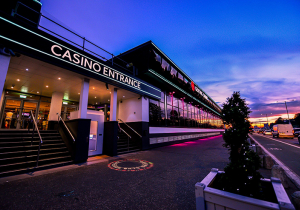 Genting Casino Westcliff
The Genting Club Casino of Westcliff is located in the suburb of Southend-on-sea, a seaside city of the county of Essex in South-east England and about 34 miles east of L …
0 reviews
United Kingdom
The Western Esplanade SS0 7QY Westcliff on Sea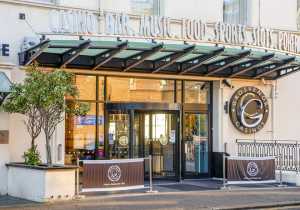 Grosvenor Casino Southend
Located near some of the city activities and on the waterfront, the Grosvenor Casino of Southend invites you to discover the bright, design and stylish gaming universe. Y …
0 reviews
United Kingdom
Church Road SS1 2AL Southend-on-Sea
The county of Essex is located in the South-East of England. It is easily connected to London, since the county is situated immediately north-east of the country's capital. As the only main city of the county of Essex, Chelmsford is the official county town. Essex features rural areas as well as notable little towns. Its population is estimated at more than 1,7 million.

In terms of gaming, the county of Essex possesses 4 gaming venues. Two are located in the city of Westcliff : The Gentling Club Casino and the Gentling Electric Casino, and the other two are located in Southend : the Grosvernor casino and the Rendezvous casino. Within those 4 gaming establishments, players have the opportunity to play to various slot machines, electronics terminals and gaming tables such as Blackjack, Roulette, Baccarat or Craps. Poker Rooms are also provided and let the fans challenge each others during attractive tournaments or Cash Games.

Thanks to its scenic countrysides and its location along the sea, Essex provides a fair amount of lovely places. Visitors from the UK of even from Europe come here every year to explore the treasures of the county.

The first one remains the Epping Forest District. Nearby London, this natural jewel attracts many visitors from the capital. Greeneries, rural villages, lovely towns and historic places are what to expect within the Epping Forest District. It s home also of the Greensted Church, considered as the oldest wooden church in world or the Copped Hall, that hosted the first performances of a Shakespeare's play.

The district of Brentwood features picturesque villages and towns such as Brentwood itself, Hutton, Shenfiefd, Inganeston and Warley. The main sights to visit here radian the Mountessing Windmill, the Inganeston Hall, the ruin of the Chapel St Thomas as well as the Roman Catholic Cathedral of Brentwood.

Along the River Thames, Thurrock is the gateway to Europe and other destinations thanks to its cruise ships. More than that, travelers enjoy Thurrock because of its shopping center, golf courses, historic villages as well as country walks. Nature is at its best with the Langdon Hills', the Chafford Gorges or the nature reserve at Purfleet.