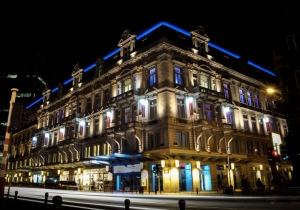 Grand Casino Brussels Viage
This casino is located in the center of Bruxelles, in an entertainment center named The Viage. It invites you all week through in this universe gathering a casino, a thea …
2 reviews
Belgium
Boulevard Anspach 30 1000 Bruxelles
This Belgian region includes the city in the broad sense of the capital, Brussels, as the name suggests.

Located in the center of the country, it has about 1,200,000 inhabitants.

You will find here only one casino with the presence of Viage Grand Casino Brussels.

This large facility offers guests the chance to bet on one of the 400 slot machines or tables of Roulette, Blackjack, Ultimate, Punto Banco ... and all this in the heart of Brussels!

There is also a bar, a restaurant and a theater.

The access is not free and you will have to pay 10 € to enter.

Back in the city, you will have a bunch of activities to do whether it is visiting museums, monuments or even gastronomy.

To start, a passage through the Grand-Place and its town hall are unavoidable. Then, go to the greenhouses and royal galleries. The Manneken-Pis, symbol of the capital, is worth a detour too!

Municipalities such as Moleenbeck do not have any particular attractions or casinos.