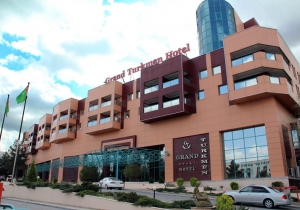 Turkmenistan
50, Gorogly street Ashgabat, 744000, Ashgabat,
Turkmenistan is a country located in Central Asia between Uzbekistan and Iran. The waters of the Caspian Sea border its western coasts. Its population is estimated at about 5.2 million and its capital is Ashgabat.
The Grand Casino Turkmen of Ashgabat is the only active casino listed on the Turkmen territory. Within a luxury hotel, the casino offers 150 slot machines and 10 gaming tables in addition to a shopping center, a sauna and a fitness center.
The unavoidable place in Turkmenistan remains the "Gates of Hell" of Darvaza. This crater of gas releases a stifling heat but reserves a unique spectacle. After a desert crossing in 4x4, this spectacular hole is to be discovered in the middle of the night.
With a rich historical heritage, Turkmenistan reserves beautiful surprises as the ancient ruins of Nisa's Parthian Camp, the National History Museum in Ashgabat or the ruins of Mary.
The Yangykala Canyon is the perfect place for lovers of nature and wide-open spaces. An unforgettable panorama breathtaking awaits visitors at its summit.