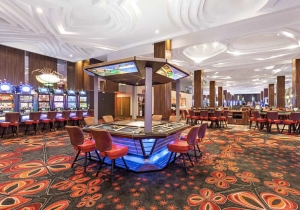 King's Casino Mwanza
The New Mwanza Hotel and the King's Casino are located in the heart of the city of Mwanza, 7 km away from the city airport and only 1 ½ km walk from the shores of Lake Vi …
0 reviews
Tanzania
Mirongo, 00000, Mwanza,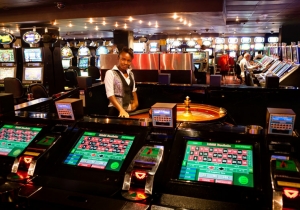 Le Grande Casino Dar es Salaam
The Grande Casino Establishment is at a 5 minute walk from the Ferry Terminal, it is located in the heart of the Harbour View. The Grande has about 200 slot machines for …
1 reviews
Tanzania
Samora Ave, 00000, Dar es Salaam,
Tanzania is located in the east of the African continent, on the border of the Indian Ocean. We can found it in south of Kenya and North of Mozambique. This member of the Commonwealth has a population of over 49 million and its main city is Dar Es Salaam.
There are 6 active casinos in Tanzania. All are located in Dar es Salaam with the exception of a casino in Arusha. The New Arica casino in Dar es Salaam is nestled in the heart of the city and features a sports betting station, 80 slot machines and many gaming tables.
Tanzania hosts remarkable landscapes, some of them are known throughout the world. Between its volcanoes, its national parks and its beaches, the country has serious advantages regarding tourism.
The Kilimanjaro, one of the most recognized volcanic massifs, is the number one attraction in Tanzania. Countless excursions are organized in order to make visitors enjoy this spectacle. It is said that his ascension is to be made at least once in a lifetime.
The Serengeti National Park is a giant park featuring wild animals living within an extraordinary setting. There are lions, leopards, cheetahs, gazelles, giraffes, monkeys, elephants and innumerable bird species.
Finally, the idyllic beaches of the Indian Ocean can also be discovered in Tanzania. White sandy beach, turquoise waters, corals and lavish sunsets have to be on the schedule in Paje, Nungwi or Nakupenda.