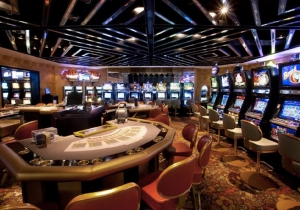 Lesotho
Hilton Road, Maseru, Maseru
Lesotho is a small state landlocked in South Africa. Member of the Commonwealth, its population is over 2 million and its capital is Maseru.
The Sun Casino is the single one gambling establishment of the territory of Lesotho. It is located within the Avani Hotel, 10 kilometers from Maseru Airport. It has 120 slot machines, Blackjack and Roulette tables in addition to two restaurants and a trendy bar.
Lesotho stands out for its breathtaking mountain sceneries. The Katse Dam, the Maletsunyane Waterfalls, the Maluti Mountains or the Mohale Dam are particularly captivating.
Activities such as mountain biking, hiking or quad biking are possible throughout the year. Also, the country can even provide a ski resort in Butha-Buthe where the ski lifts and other quality equipment welcome many skiers and snowboarders.