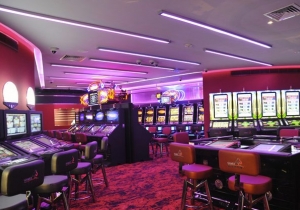 El Barco Casino Malabo
Welcome to El Barco Casino of Malabo. This is the ideal place for casino games enthusiasts. The property is located in Malabo, Equatorial Guinea. The property is spacious …
0 reviews
Equatorial Guinea
Airport Main High Way, 00000, Malabo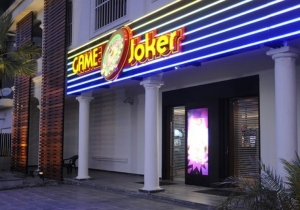 Joker Casino Bata
The Casino Joker of Bata is one of the gambling halls of the Games World International group, a leading provider of casino games in Equatorial Guinea. The property is hig …
0 reviews
Equatorial Guinea
Paseo Maritimo, 00000, Bata
Located in Central Africa, between Gabon and Cameroon, Equatorial Guinea is bathed to the West by the Pacific Ocean. Its population is estimated at 800 000 and its capital is Malabo.
There are two establishments dedicated to games on the Guinean territory.
The casino Joker de Bata is a popular gaming room featuring multi-system slot machines and various gaming tables like American Roulette, Blackjack and poker variants. Casino guests have the chance to enjoy free drinks and snacks at the bar.
The casino El Barco de Malabo offers a similar gaming offer and distinguishes itself by its restaurant serving typical dishes and its bar with tapas and refreshing cocktails.
As for tourism, Equatorial Guinea provides enough to satisfy the greatest number. Among the most visited places wa can mention the Santa Isabel Cathedral in Malabo, Mbini Island, Basilica Peak or Arena Blanca Beach in Luba.